Logo floor mats are a great addition to any business. But certain entities have logos which are simply a cut above anything else on the planet. Consider this a "wish list" of sorts of the logos we would love to see on a floor mat in the future.
1. One of the most famous rock album logos of all time, the Rolling Stones' "Tongue and Lip Design" is synonymous with sex, drugs, and rock n roll. Putting this on a floor mat would allow you to get wild and crazy by wiping your shoes on the tongue. Or lips, if that's your thing.
2. Some talented-yet-slightly-sophomoric web designer created this logo for an online game. It features Elvira, Mistress of the Dark in front of an evil-looking tombstone. Horror Soft should do us all a favor and start distributing this image as a logo mat.
3. Valve is a software design firm, and this image is equal parts spooky, twisted, and ultra-cool. Not only would this appear beautifully on a logo mat, but draping the mat over a doorstop or other bump at precisely the spot where the valve is might add a nice "3D" touch.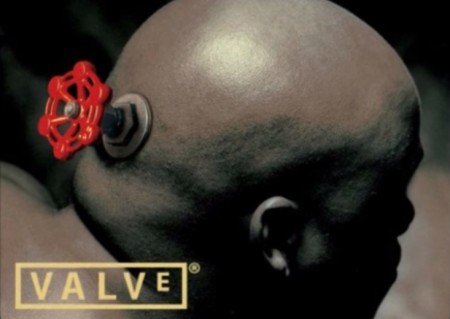 4. If the Ganzio Design firm displayed this bug logo on a mat, people entering the business might spend a few extra seconds trying to "squash" the bug. Putting bubble wrap under the bug logo mat would create an appropriate aural aspect to this maneuver.
5. Lots of people hate snakes. They're terrified of them. If your business had this logo mat outside its door, your employees could take bets on how many customers proactively avoid stepping on the snake before entering through the door.
6. Look at several of the circles in this image. Do they appear to be moving? Now imagine that this is a logo mat, perhaps positioned as customers walk out of a bar. Do you think that this optical illusion might discourage them from drinking and driving?
7. Any type of chalk art illusion would look outstanding on a logo mat. This one happens to promote whiskey, and it appears that the ground is dug out when in reality it's just a two-dimensional image. Talk about mind-blowing.
8. Any logo mat with a picture of the chupacabra, the mythical flash-eating creature which stalks Mexico looking for victims, is simply awesome. Full stop.
9. Some of the best logos are created for sports teams. This one for the Detroit Hitmen hockey club seamlessly integrates style, panache, and macabre elements to create the ideal logo. Ironically, this hockey logo would be perfect to scrape ice off of footwear.
10. Finally, here's an example of the greatest college mascot in history. It represents the Scottsdale Community College (in Arizona), who are known as the Fighting Artichokes. SCC, have a heart, and put this on a floor mat ASAP!
Ultimate Mats has several options for businesses wanting to put their unique logos on a mat. A state-of-the-art printing system can faithfully translate a digital logo onto a SuperScrape, WaterHog, or Classic mat, which can then act as a marketing tool for the company. Contact Ultimate Mats today to find out more!
Image credits: ranker.com, talkspot.com, positivesharing.com, ganzio.org, seeklogo.com, frrl.wordpress.com, sodahead, beyondbeyond, gamespot, psu.edu
Visit Chris on Google+