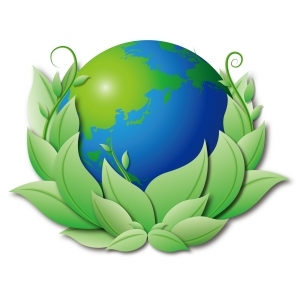 Going green is all the rage these days.
More and more individuals, families, and businesses are taking an active role in saving the planet. To this end, they are adopting various practices that are designed to help the environment and making choices while keeping Mother Earth in mind. Some of the steps being taken are recycling cans and bottles, conserving water, and planting trees.
Now, you as a business owner can be even more eco-friendly by simply choosing one or more green floor mats for your workplace. Here are six reasons why you should consider purchasing a green mat:
They work just as well as regular floor mats. Green mats are designed to scrape dirt and grime and trap water just like any of its non-green counterparts. They are resistant to static and slippage, and they are just as durable and colorful as traditional mats.
They demonstrate that your company is committed to going green. Buying green floor mats is one of the many measures your business can take to be more eco-friendly. Along with using toxin-free cleaning products, turning off lights at night, and installing low-flow toilets, using green floor mats shows your customers that you care about the environment.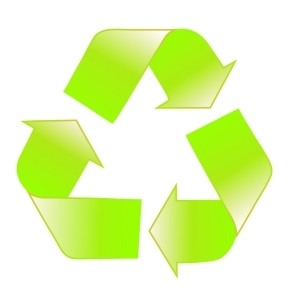 Reduce, reuse, recycle at work.
You don't have to sacrifice marketing for eco-friendliness. You might think that opting for green mats means that you're giving up a chance to print your logo on them. However, the WaterHog Inlay, WaterHog Eco Elite, Classic Impressions, and Super Scrape Impressions mats not only showcase your logo colorfully and vividly, but they're also made up of anywhere between 15 percent and 43 percent recycled content.
They mitigate your plastic bottle usage. Perhaps your business sells sodas or other beverages in plastic bottles. Or maybe you offer other goods that come in plastic containers to your customers. If you choose the Enviro Plus floor mats, you can take heart that you are helping to reduce the risk of plastic waste because the mats are produced from 100% recycled plastic bottles.
They provide good PR in your community. With a little help from social media, you can call attention to the "greenness" of your floor mats so that the community is aware of your commitment to the environment. This could help you network with green groups and hopefully gain more publicity, new customers, and higher revenues.
They are available in many different choices. Almost all of the floor mats offered by Ultimate Mats contain some level of recycled content. This content consists of rubber compounds and fiber reclaimed from plastic bottles that are post-consumer recycled. For the hardcore environmentalists, both the fibers and the rubber backing on the Enviro Plus mat are made from completely post-consumer recycled materials.
Now you can not only protect your floors from dirt and water as well as your customers from slips and falls, but also your environment from excess waste as well, all from simply making the choice to buy green floor mats for your business. For more information on finding the perfect green mat for your business, visit UltimateMats.com.
Visit Chris on Google+