Contrary to popular belief, all interior floor mats are not the same. Sure, they may all perform the same functions of protecting businesses against the effects of wear, dust, spots, spills, and soil in places where people walk. However, in order to get the optimum performance out of your interior mats, you need to select the ideal mat for your needs and workplace conditions.
There are four interior mats to choose from. Here is a brief overview of each of them.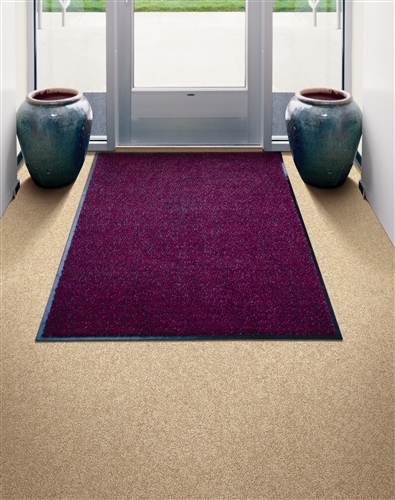 1. Color Star
Largest standard size: 4 feet by 10 feet
Color choices: 17
Price point: More expensive
This is one of the most popular interior mat choices for one simple reason: Color Star mats are guaranteed not to fade during indoor use for ten years. They can make this claim because each Color Star mat is made with a combination of traditional and extra-coarse yarns and heat-set, twisted fibers so it can trap dirt better. They're slip-resistant and available in your choice of four different backings.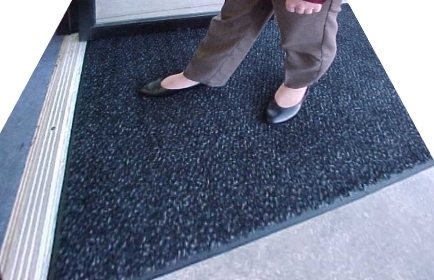 2. Color Star Crunch
Largest standard size: 4 feet by 10 feet
Color choices: 5
Price point: Most expensive
Workplaces which have busier areas that need additional protection may want to go with Color Star Crunch mats. The high-twist and abrasive nylon fibers act to scrape dirt and water from footwear to minimize unsightly shoe tracks on floors. Like the Color Star, the Crunch products are slip-resistant and can be cleaned with traditional methods, although chlorine bleach can also be used on Color Star Crunch mats.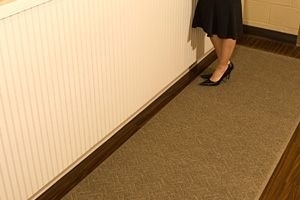 3. Enviro Plus
Largest standard size: 6 feet by 20 feet
Color choices: 8
Price point: Less expensive
The Enviro Grip appeals to the business owner who places a premium on operating a "green" business. The yarns are manufactured from 100 percent recycled plastic bottles, and its backing is also made of 100 percent recycled material such as tires. Ideal for entryways and hallways, Enviro Grip mats are the highest quality, greenest, wiper mats available anywhere. (Not recommended for kitchens or areas where animal fat or petroleum products are used).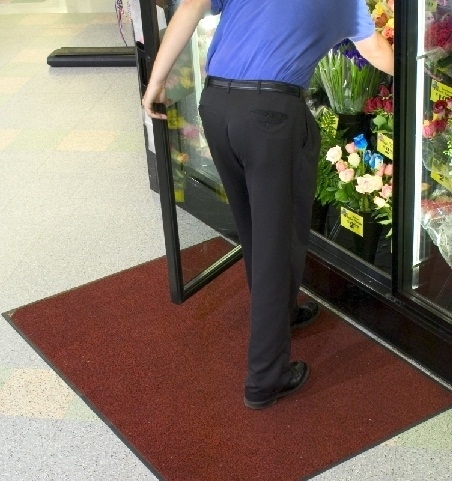 4. Tri-Grip
Largest standard size: 4 feet by 10 feet
Color choices: 19
Price point: Least expensive
The Tri-Grip proves that business owners don't have to sacrifice quality for affordability. This interior mat consists of Ultra-Twist nylon fibers that are treated with StainStopper to resist surface stains longer while not succumbing to crushing and packing. Available in two certified non-slip backings, Tri-Grips are commonly found in high-traffic areas such as supermarkets, restaurants, offices, and http://medicine20.org/ malls.
Despite their differences, all of these interior mats do share some common qualities. They all resist static and have passed accepted flammability standards. They're all available in a wide range of sizes. They'll all stand the test of time and continue to look great long after you purchase them.
If you have any other questions about which interior mat is perfect for your business, the folks at Ultimate Mats will be happy to answer them for you. Whether you're more concerned about price, color choice, soil protection, or eco-friendliness, Ultimate Mats has an interior mat that will exceed your expectations.
Visit Chris on Google+