It's that time of year when baseball is in full swing across America. Fans are immersed not only in seeing which teams are vying to be the best, but also which players are performing at a high level (especially for those that have a fantasy baseball team). A few of these players will eventually be honored with certain awards issued by Major League Baseball.
But in the floor mat world, there's one competitor that's already a lock for 2014. Introducing this season's Floor protection Rookie of the Year: Ultimate Mats' Hog Heaven Marble Top mat!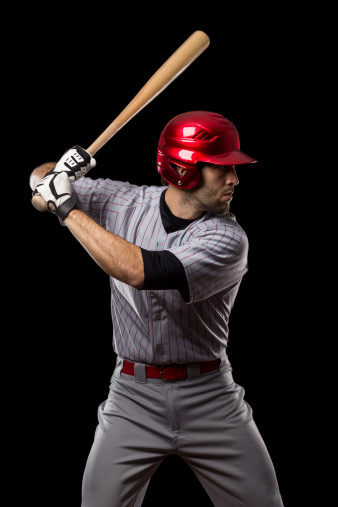 Nice job, Rookie!
Meet Ultimate Mats' Newest Anti-Fatigue Mat
The Hog Heaven Marble Top is the newest in Ultimate Mats' impressive lineup of anti-fatigue mats for your business or home. With this mat, not only do you enjoy all of the practical benefits of Ultimate Mats' anti-fatigue mats, but you get them wrapped in a stylish package that can complement any interior decor!
The "marbling" appearance of the Hog Heaven Marble Top provides an attractive alternative to the traditional flat, featureless anti-fatigue mats which are commonly found on the market. And the Hog Heaven Marble Top is available in four different styles: Midnight Swirl, Granite Dusk, Blue Merle, and Amber Maple. So this anti-fatigue mat can spruce up the look of any commercial, retail, industrial, health care, or hospitality workplace; or even a garage or craft area of your home!
It's sure to be a hit with your employees.
The Hog Heaven Marble Top's Stats
Like all Ultimate Mats products, the Hog Heaven Marble Top is constructed using only the most durable materials. Because of the closed-cell Nitrile rubber cushion, long-lasting comfort is guaranteed for any person who stands on it. And this cushion is permanently molded to the PVC/Nitrile rubber top to eliminate the risk of delamination. The smooth diamond pattern on the surface lets workers move and pivot effortlessly; plus, the entire surface is easy to clean and the borders will not curl or crack.
The Hog Heaven Marble Top is safe around sensitive electronics because of its anti-static properties. In addition to meeting the necessary anti-flammability standard, the Hog Heaven Marble Top is also certified to be slip-resistant by the National Floor Safety Institute, which minimizes the risk of slip-and-fall accidents due to mat slippage.
Why Anti-Fatigue Mats are Important
Like the rest of Ultimate Mats' anti-fatigue mats, the Hog Heaven Marble Top is designed to eliminate bodily fatigue that arises from standing in one spot for long periods of time. The mat's cushioning permits tiny movements of the legs and feet in order to facilitate oxygen-rich blood flow throughout the body, thus preventing muscles and joints from becoming tense and oxygen-deprived which leads to aches, stiffness, and pain. In fact, the use of anti-fatigue mats has been demonstrated to improve not only employee comfort, but also worker productivity, attendance, and morale.
Add the Hog Heaven Marble Top to Your Roster
The Hog Heaven Marble Top anti-fatigue mat is available in four sizes: 2×3 feet, 3×5 feet, 3×12 feet, and 4×6 feet. Ultimate Mats offers free shipping of these mats as well as per-unit price discounts for larger quantity orders. If you would like to learn more about the 2014 Rookie of the Year in floor mats, you can browse the Ultimate Mats Web site to see why the Hog Heaven Marble Top is Ultimate Mats' 2014 Rookie of the Year!
Image credits (#2): Ultimate Mats
Written by Chris Martin
Visit Chris on Google+