Have you ever seen those survey results on Web sites that are incredibly unsurprising? You know, like "89% of Americans would prefer to pay less taxes" or "More than four out of five home sellers surveyed want more money for their house." Well, duh! When you give people a choice between more money and less money, they're going to side with the former almost every time.
Everyone appreciates on-the-job perks.
It's the same way with employment. When asked, "What do you want most out of your job?" the most common answer is usually "More money." However, there are some perks that employees would like other than cold hard cash. Here are a dozen of them.
A few more attaboys. Workers always want to be recognized for their efforts. So dishing out a few extra compliments (or setting up a system that allows colleagues to praise each other) is an easy way to boost morale.
A nice break area. When your employees do take breaks, they don't want to sit in a dingy room with a coffee pot. Sprucing up a break area can help them relax and recharge their batteries a bit better.
Child care. This is especially valuable if your office or workplace has a lot of working moms. If you can't do this on-site, even arranging a discount at a nearby day care center is a nice bonus.
Free food and drinks. Not all the time, mind you. But free donuts once a week and a catered or pizza lunch once a month are pleasant diversions to help build office camaraderie.
Flex time. If you can arrange it so your workers can adjust their schedules in order to get a day off every two or three weeks, they can use it to run their important errands – or just relax.
Telecommuting. Like flex time, allowing employees to work from home for part (or all) of the week is a good perk. It also sends the signal that you trust them even though they're out of your sight.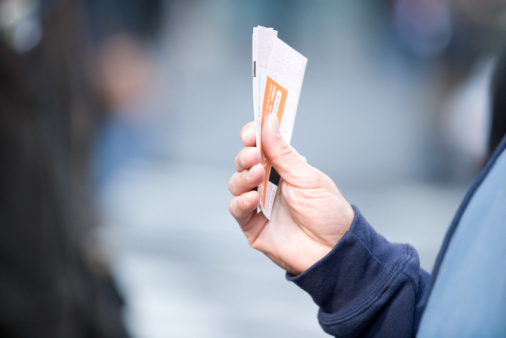 Perks don't have to be expensive. Tickets to a movie, play, or other fun event are appreciated.
Tickets to events. If you don't have the clout to score courtside or front-row seats to sporting events or concerts, don't worry. Even tickets to community plays, festivals, or movie theaters will do the trick.
Free car washes. This is easy to arrange. Buy a book of those pre-purchased car washes and give one out to each worker. It's a little gesture that shows you're thinking about them.
Discounts on memberships. Whether it's a health club, a museum, or a community organization, giving office mates a price break on these activities is attractive – especially if their families can take advantage of them.
Holiday parties or picnics. A Christmas party is fine, but extend the idea further to a summer family picnic or a night at the movies or ball game. You'll be everyone's favorite boss!
Community service days. If your business permits, mark a Saturday on the calendar where your colleagues can gather and do some work for a charity or nonprofit group in your area. This will strengthen bonds between coworkers and the community as well.
A comfortable work environment. If your employees stand during much of the day, get them an anti-fatigue mat. Their muscles and joints will thank you.
Keeping employees comfortable is a great way to show you care – and it can increase productivity!
Ultimate Mats can't do much about the first eleven items on this list, but they can provide your business with an anti-fatigue mat in different thicknesses, border colors, and sizes. If you want to reduce absenteeism and boost productivity, turn to Ultimate Mats for all of your anti-fatigue mat needs.
Written by Chris Martin
Visit Chris on Google+