There's a reason that we decided to call our company "Ultimate Mats." Sure, we could have gone with another adjective such as superior, exceptional, incomparable, extraordinary, or fantastic. And all of the floor mats that we offer can certainly be described this way. But then we realized that all of these qualities can be summed up by one simple word: ultimate. As in "The ultimate floor protection available."
We feel that our company lives up to the many other "ultimates" that have come before us in this world, including: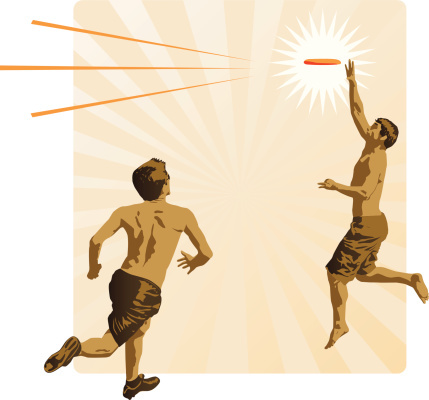 Ultimate frisbee – a bit like football or soccer without balls, goals, or pads.
Ultimate Frisbee. Among players, the name of this game is shortened to just "ultimate" (like people in the U.S. do with "American" football). It involves teammates trying to toss a disc to each other so that one of them ends up with it in the end zone. To be successful in ultimate frisbee, it helps to have endurance – much like every Ultimate Mats floor mat has.
"The Ultimate Driving Machine." It's been the slogan for German automaker BMW for some four decades or so. And given BMW's stellar reputation for luxury and performance cars, the motto seems to have worked for them. If you need a little "luxury for your legs," then get an anti-fatigue mat from Ultimate Mats – and leave fatigue, soreness, and muscle aches in the dust.
The Ultimate Fighting Championship. Often shortened to UFC, it's the highest-profile league for mixed martial artists. While some boxing purists may scoff at the sport, its competitors must not only learn different combat and martial arts disciplines, but also achieve some level of mastery in them in order to become champions. This type of versatility is another quality that makes our floor mats so popular.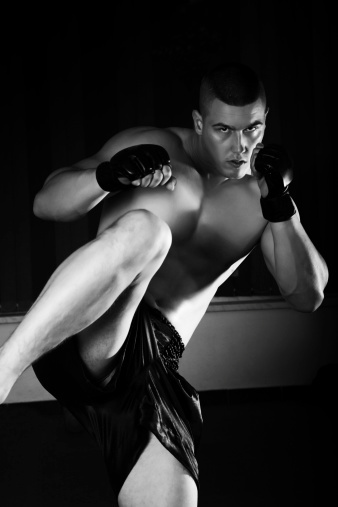 Don't mess with this guy. He's training for the UFC.
The Ultimate Warrior. The moniker for James Hellwig who participated in pro wrestling from the late eighties to the late nineties. WWE, which is currently the main pro wrestling league, has called him one of the most legendary wrestlers ever. The signature black face paint of Warrior (which later became his legal name) made him a favorite with fans – although Ultimate Mats products are better known for repelling dirty substances.
"Simplicity is the ultimate sophistication." This quote has been attributed to the famed artist Leonardo da Vinci. While our logo mats certainly don't rival the beauty of The Mona Lisa or The Last Supper, the simple-yet-detailed quality of our digitally-printed images helps portray an air of sophistication for your business.
The Ultimate Spider Man. This title refers to the latest animated incarnation of the legendary arachnid-inspired superhero. It aired in 2012 and 2013 on the DisneyXD channel and has been greenlighted for a third season, although the character itself has been around for more than half a century. As makers of long-lasting floor protection products, we have a special place in our heart for those who exhibit longevity.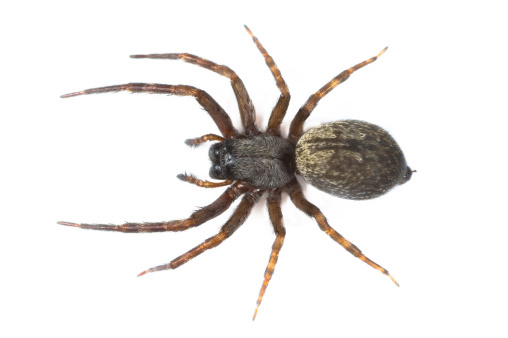 Does Spider-Man keep a spider as a pet? Or is that just wrong?
Want to know what "ultimate" means for your floors? Go to the Ultimate Mats website and see how a WaterHog, ColorStar, SuperScrape, or Hog Heaven can improve the look of your business, the safety of your guests, and the health of your workers. Check out the quality, attractiveness, and durability or Ultimate Mats floor mats today!
Written by Chris Martin
Visit Chris on Google+