Floor mats come in a wide range of shapes. But the ones that people are most familiar with are the basic rectangle, the square, and the single-oval shapes.
However, many situations don't call for a floor mat that has a "traditional" shape. In fact, there are plenty of indoor areas which would be best served by a mat in the shape of an extra-long rectangle. This might be classified as a floor mat where the length is at least twice as long as the width – almost like a short runner.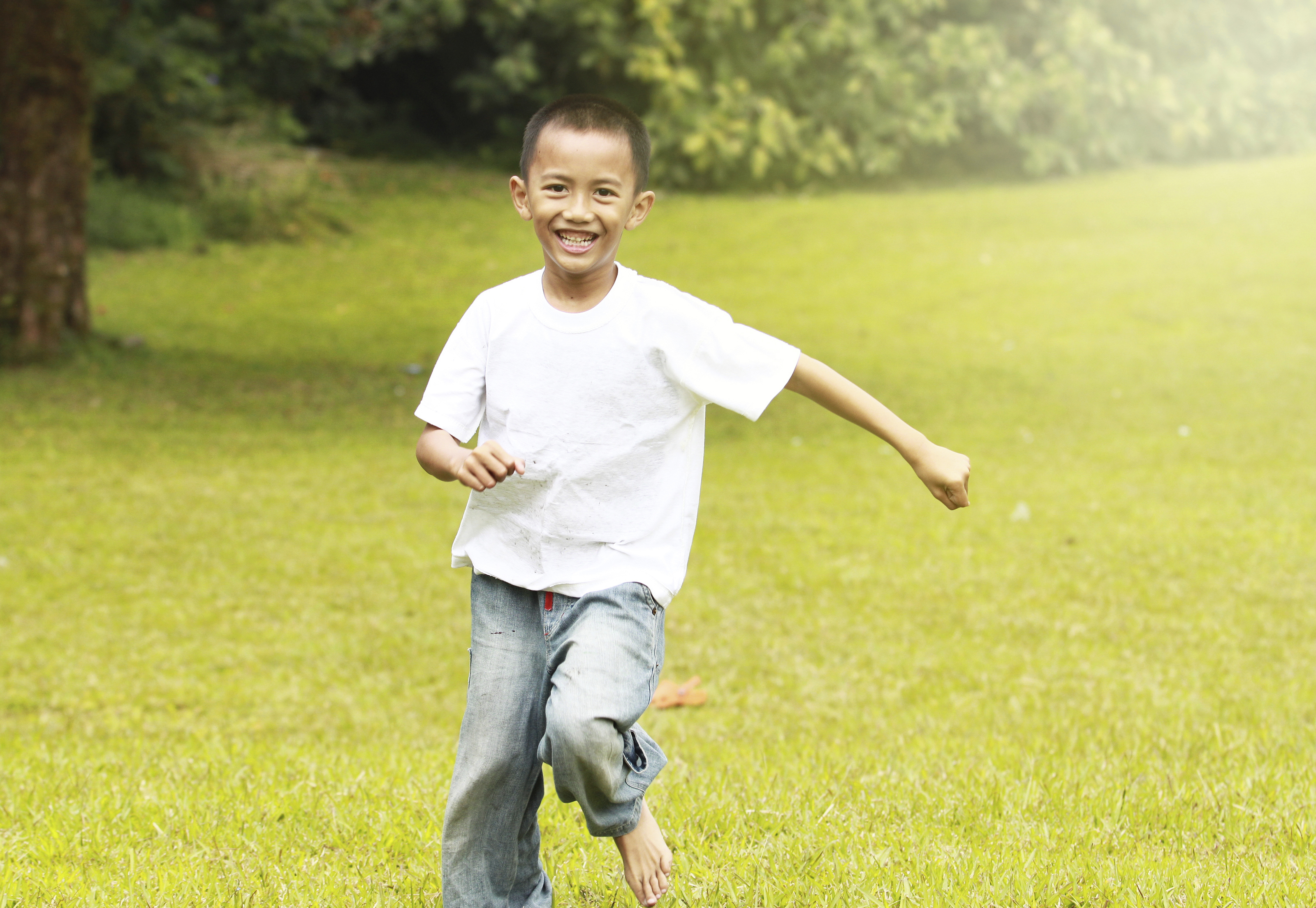 No, not THAT kind of short runner.
Here are some examples of places in your business where an extra-long floor mat would be appropriate:
Retail checkout counters. This is especially true if your store has slick tile or concrete floors, or if the counter is positioned near your front door. The last place you want people to slip is when they're trying to give you money.
Drink dispensers. Does your eatery have a self-serve soda dispenser or coffee/tea area? Your customers can be sloppy, so make sure a long mat is there to catch drips and spills.
Salad bars. Customers usually have to proceed "down the line" to build their salad. Having a long mat under their feet will help keep vegetables, garnishes, and salad dressing off of your floor.
Ice cream counters. How many cones, cups, and free samples do you hand over that counter each day? Let errant ice cream drops fall onto a long mat so your floor won't be a sticky mess come closing time.
Restroom sink areas. A long floor mat is perfect to lie in front of dual sinks in a restroom. Because a bathroom floor can get wet real quick if there's no floor protection there.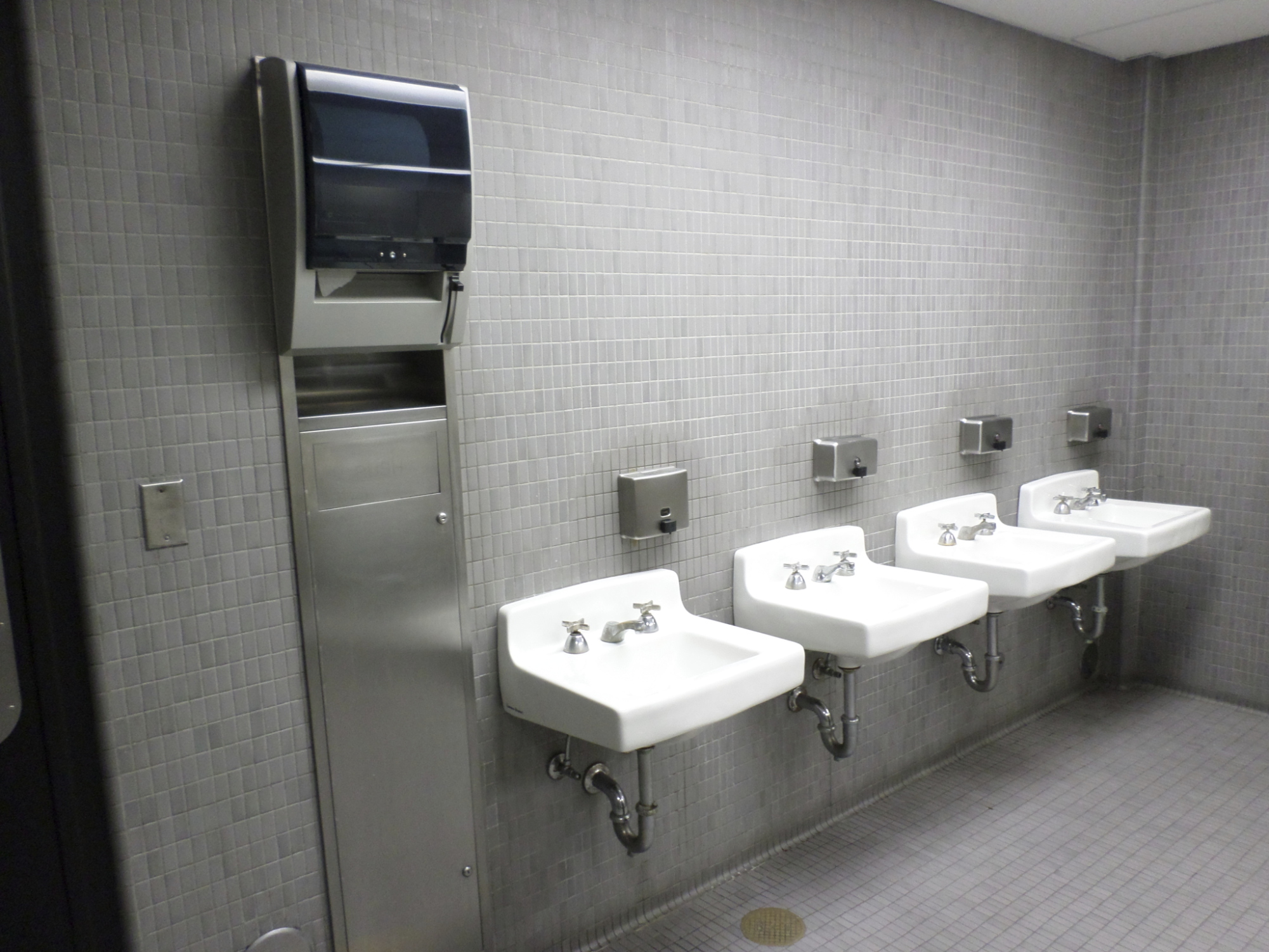 Without a long floor mat, this restroom won't stay clean for long.
Water fountains. If you have two or three in a row, a long mat is ideal for any water splashes that may occur. This is important because a slip on a wet floor can result in someone's head or face hitting a fountain – which is not good.
Hotel registration desks. It's a nice interior decorative touch to your lobby. And you never know where your guests shoes have been prior to arriving at your hotel.
Workout areas. People come to fitness centers or gyms to work out – and sweat. Strategically placing some long floor mats by treadmills or weight machines can catch those droplets of perspiration and protect your flooring.
Lab tables. Twin laboratory tables are just begging for a long anti-fatigue mat so that workers won't be begging for a break after standing up for long periods of time.
Craft areas. Schools, day care facilities, and community centers may have craft stations. Long mats will help catch all the glue, glitter, and paper scraps before they litter your floor.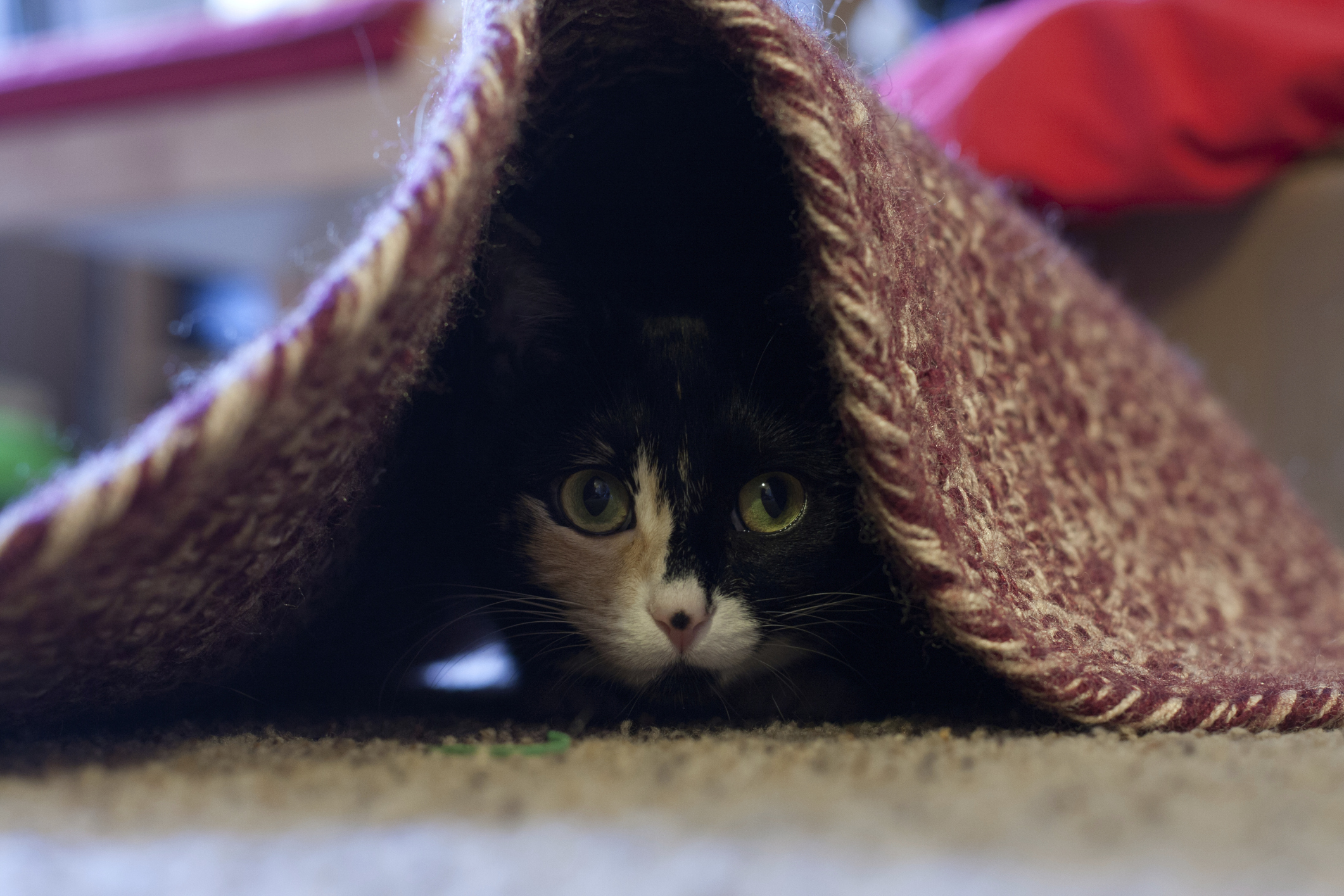 11. On top of a shy kitty.
Ultimate Mats offers a huge selection of floor mats that are available in "long" sizes such as four-by-ten feet or three-by-twelve feet. These range from ColorStar and ColorStar Crunch interior mats to SuperScrape wiper mats to Hog Heaven anti-fatigue mats. So if your floor protection needs require longer mats, check out Ultimate Mats today.
Written by Chris Martin
Visit Chris on Google+