Everybody knows the story of Cinderella. The daughter of a "wicked stepmother" was forced to do all sorts of strenuous chores around the house. Among the myriad of tasks assigned to Cinderella were scrubbing the floors, sweeping the halls and stairs, and cleaning the "large carpet in the hall."
The Cinderella tale is one of the main contributors to the viewpoint that cleaning floors is a thankless job that is reserved for the lowest caste of person. As a result, many employees perceive the job of floor cleaning as a method of punishment or disciplinary penalty of some kind.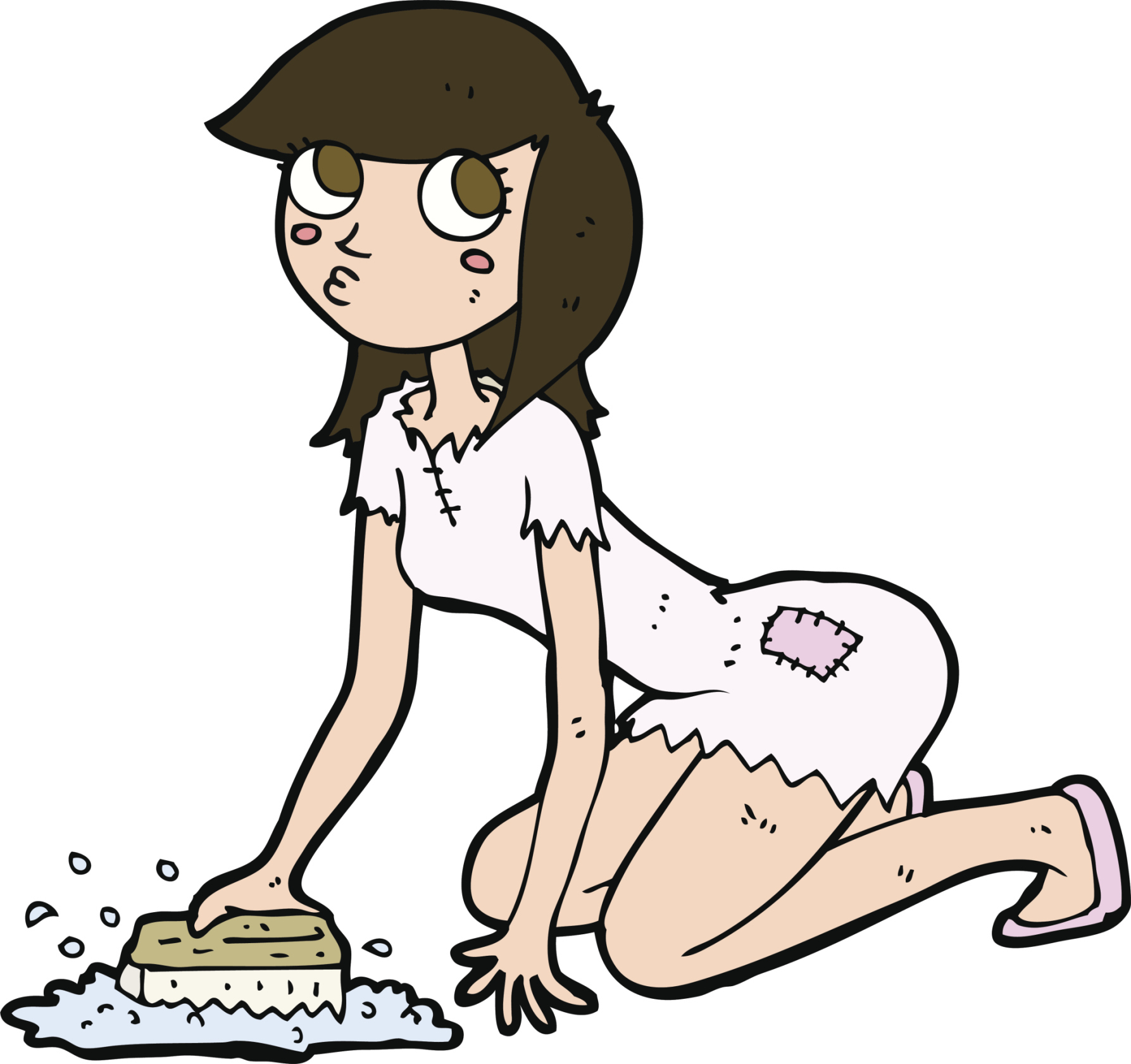 "Cleaning the floors again! O woe is me!"
Punishment Chore = Subpar Results
This view can be problematic for a business owner or store manager who strives to keep the floors clean in his or her establishment. After all, clean floors not only bolster the physical appearance of a business, but they also keep customers (and employees) safe by reducing the odds of slip-and-fall accidents. But if workers tend to equate cleaning the floors with getting in trouble, then it stands to reason that they may not put forth their best effort in doing the job right.
So why do some managers and store owners reinforce this idea by using floor cleaning as a reprimand for bad behavior or poor performance? For example, some workers are sentenced to floor mopping or vacuuming for coming in late, getting a food order wrong, or even complaining about a problem.
Floor Cleaning Should Be a "Privilege"
If you want good results from floor cleaning, then you can't expect employees to do their best work if they feel they are being punished. Instead, you need to do your best to treat floor cleaning as a privilege, or at least an integral task that's associated with business success.
Praise and Teamwork
The first step toward accomplishing this goal is to rotate floor cleaning duties among different workers. This will instill the idea that the job is part of a greater team effort that requires everyone to pitch in to improve the store's appearance and functionality. In doing so, it's also essential to publicly commend employees for a job well done after they complete their floor cleaning duties. (And if someone remarks that he or she "doesn't mind" or even "likes" cleaning the floors, be sure to shower him or her with praise whenever you can!)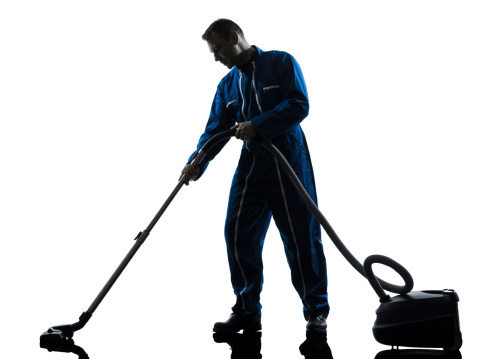 "You 'da man!" CLAP, CLAP, CLAP-CLAP-CLAP – "CAR-pet CLEA-ner!"
Lead by Example
Another approach is to personally clean the floors yourself at least periodically. When employees see their supervisor engaging in floor cleaning, they are more likely to be convinced about the importance of the task. As a result, they will hopefully view the job with a sense of respect rather than contempt.
Emphasize the Importance of Floor Cleaning
Training employees to strive toward achieving the goals of the business is always vital, and this also applies to floor cleaning. Take the time to educate your workforce about the drawbacks of dirty or wet floors and how they lead to slip and fall accidents. Drive home the point that even a single slip-and-fall incident in the store could have extensive financial ramifications for the business (and, by extension, the employment status of the workers).
You Spill It – You Clean It Up
In a nod to fairness, a "cleaning up your own mess" policy should be instituted when it comes to spills. This will help solidify an atmosphere of personal responsibility among your workforce. Moreover, it will act as a barrier against perceptions of favoritism that might emerge if one employee has to clean up a spill caused by a co-worker.
Clean Floors is Good Business
In short, keeping a business's floors clean has a lot to do with establishing a positive attitude toward the task. The last thing you want is for your employees to identify with an overworked Cinderella whenever they're asked to clean the floors. Instead, you should strive to provide those who carry out this vital business function with the respect and admiration they deserve – so that they may even feel a bit like "royalty!"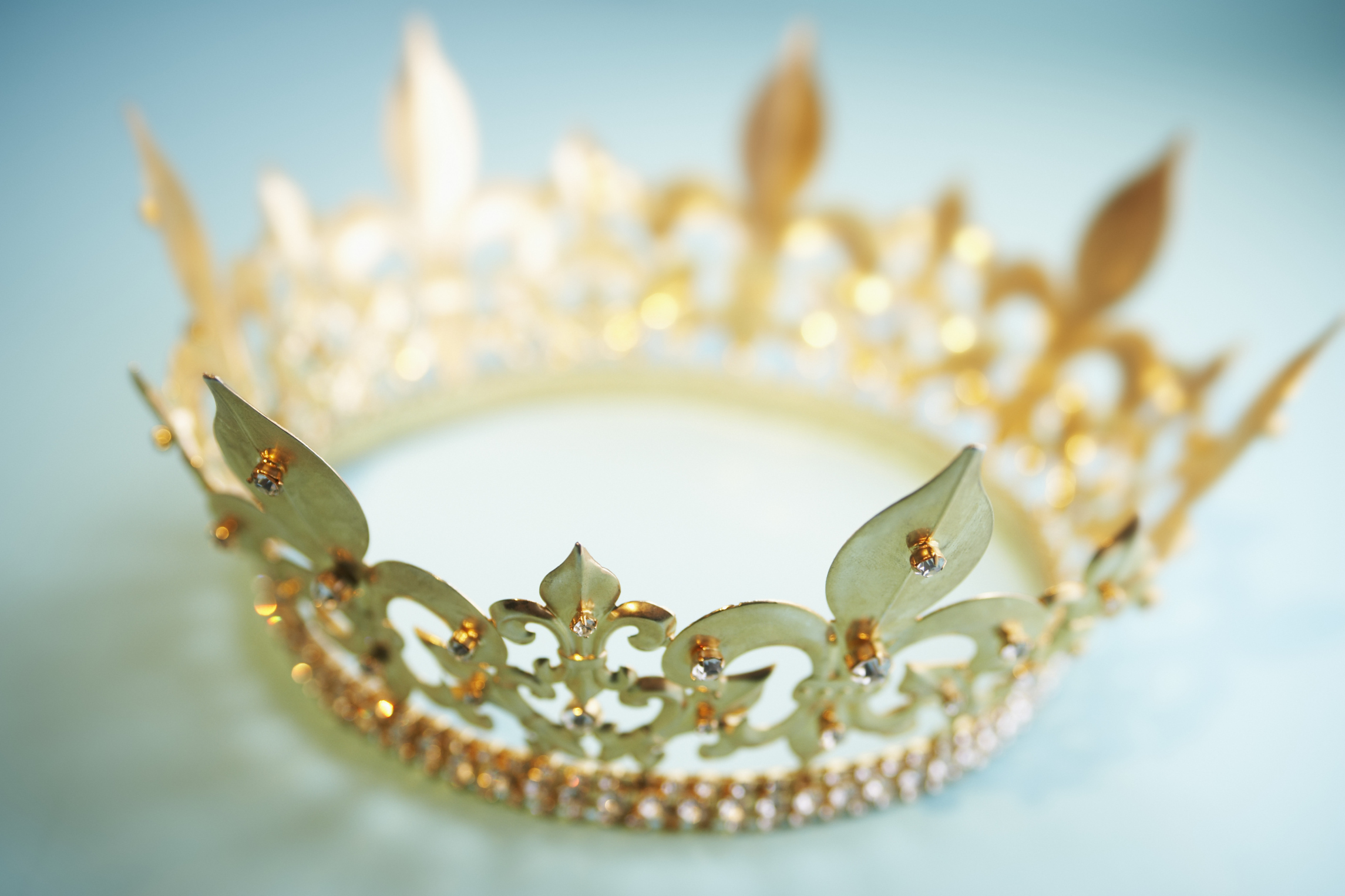 An honor that's fit only for the esteemed floor cleaner!
Written by Chris Martin
Visit Chris on Google+