The holiday season is a wonderful time to make lifelong memories with your family and friends. But you don't want to create lasting memories by having someone get hurt in your home during a holiday event.
The fact is, thousands of people go to the emergency room each year as the result of an accident at a Thanksgiving Day gathering. Naturally, these kinds of mishaps not only produce pain for the victim, but also cast a pall over the entire Thanksgiving celebration.
Therefore, it's wise to take precautions in order to ensure the safety of all of your guests on Thanksgiving. Here are some suggestions: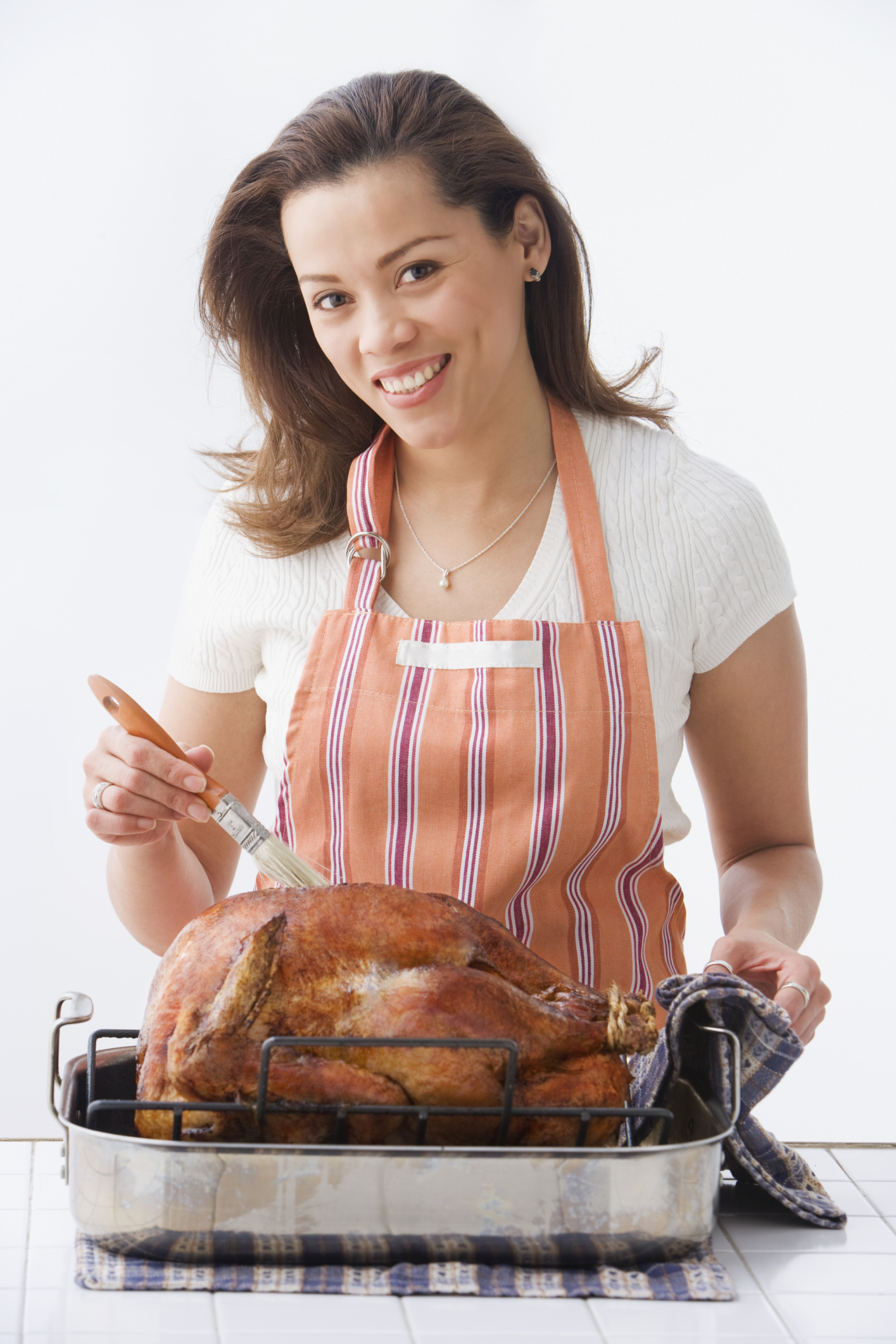 That's a very nice looking bird!
Keep an eye on the turkey. Don't put a turkey in the oven and run off to a parade, church, or a foot-ball watching party. Even a minor malfunction with your oven can have disastrous consequences. And if you are frying a turkey, always remain near the fryer.
Stay in the kitchen when preparing food. If you don't have an open-concept layout in your home, it may be tempting for you to leave the kitchen to socialize with your guests. But leaving a stove, oven, or other appliance unmonitored can lead to a cooking accident – which is the leading cause of home fires.
Place some floor mats in the kitchen. With all the mixing, boiling, and stirring, food or liquids are bound to end up on the floor. The same goes for water if you're washing dishes. Floor mats can help prevent dangerous slip-and-fall accidents, especially on tile flooring.
Consider getting an anti-fatigue mat. If you are going to stand for a long time while in the kitchen, an anti-fatigue mat could help keep your muscles and joints from getting sore. Many people aren't used to standing that long in one spot.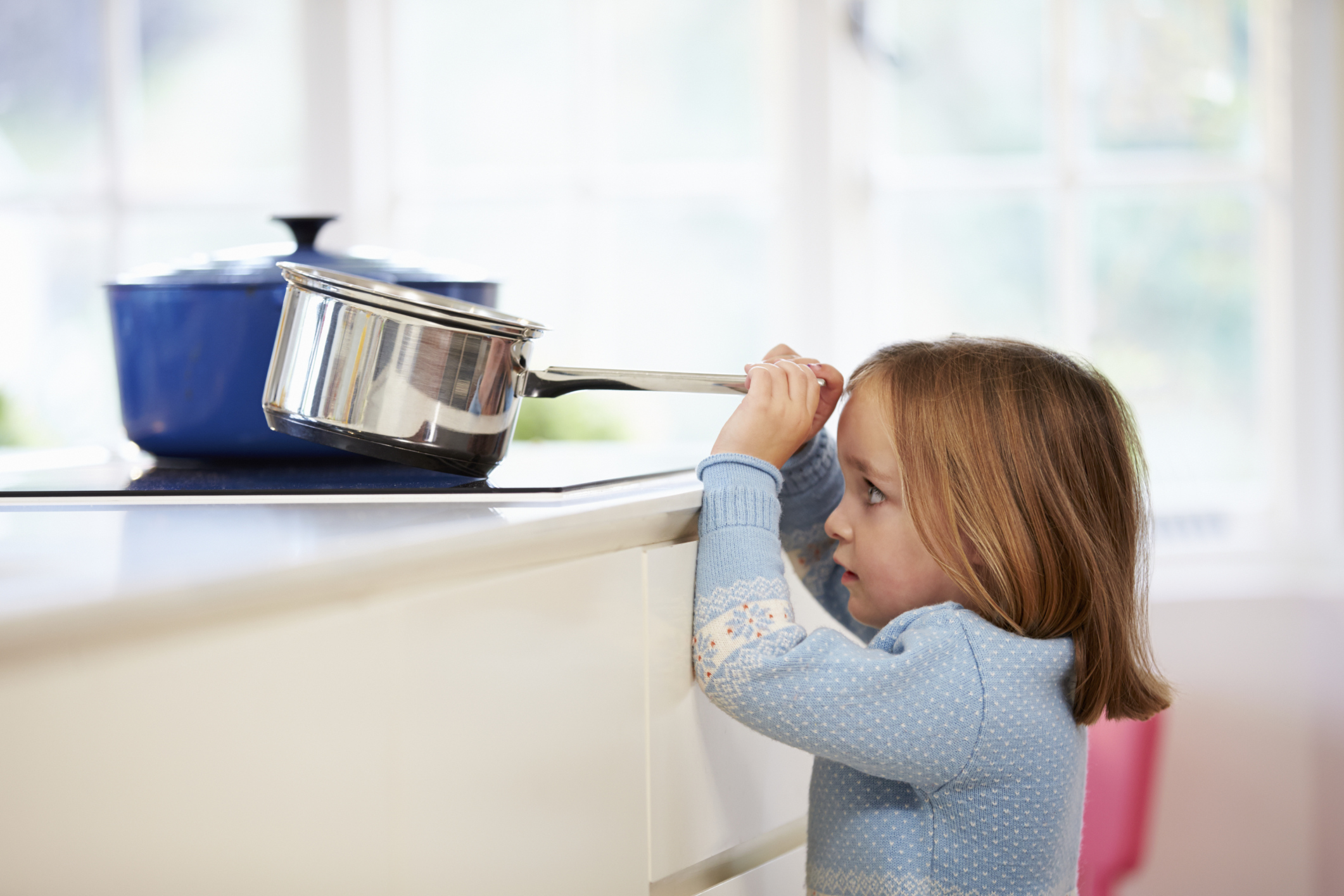 This never ends well.
Make sure kids stay away from the stove. They could burn themselves if they bump up against a hot stove, or if boiling water or sauces splash over and scald them. The same principle goes for a turkey fryer or hot food containers (like crock pots, serving dishes, etc.).
Put dangerous items away when not in use. Too many children cut themselves by curiously reaching for an unattended kitchen knife. Either put them in the dishwasher after use or place them in a sink where youngsters cannot get to them. Also, store all lighters and keep candles out of reach of children.
Be smart with extension cords. Thanksgiving gatherings often require more electrical appliances than normal. So if you're operating a crock pot, electric knife, coffee maker, plate warmer, or additional TV or electronics, put duct tape over exposed cords or bundle them together and place them out of harm's way so no one trips over them.
Prepare for bad weather. If rain, ice, or snow is in your Thanksgiving forecast, use extra entry and interior floor mats to keep your floors dry so that guests don't track in moisture.
If you are in need of a new, high-quality floor mat (or an anti-fatigue mat), go to the Ultimate Mats website today to order one in time for Thanksgiving. Making a few minor preparations can minimize the chances of an unfortunate incident marring your enjoyable Thanksgiving party.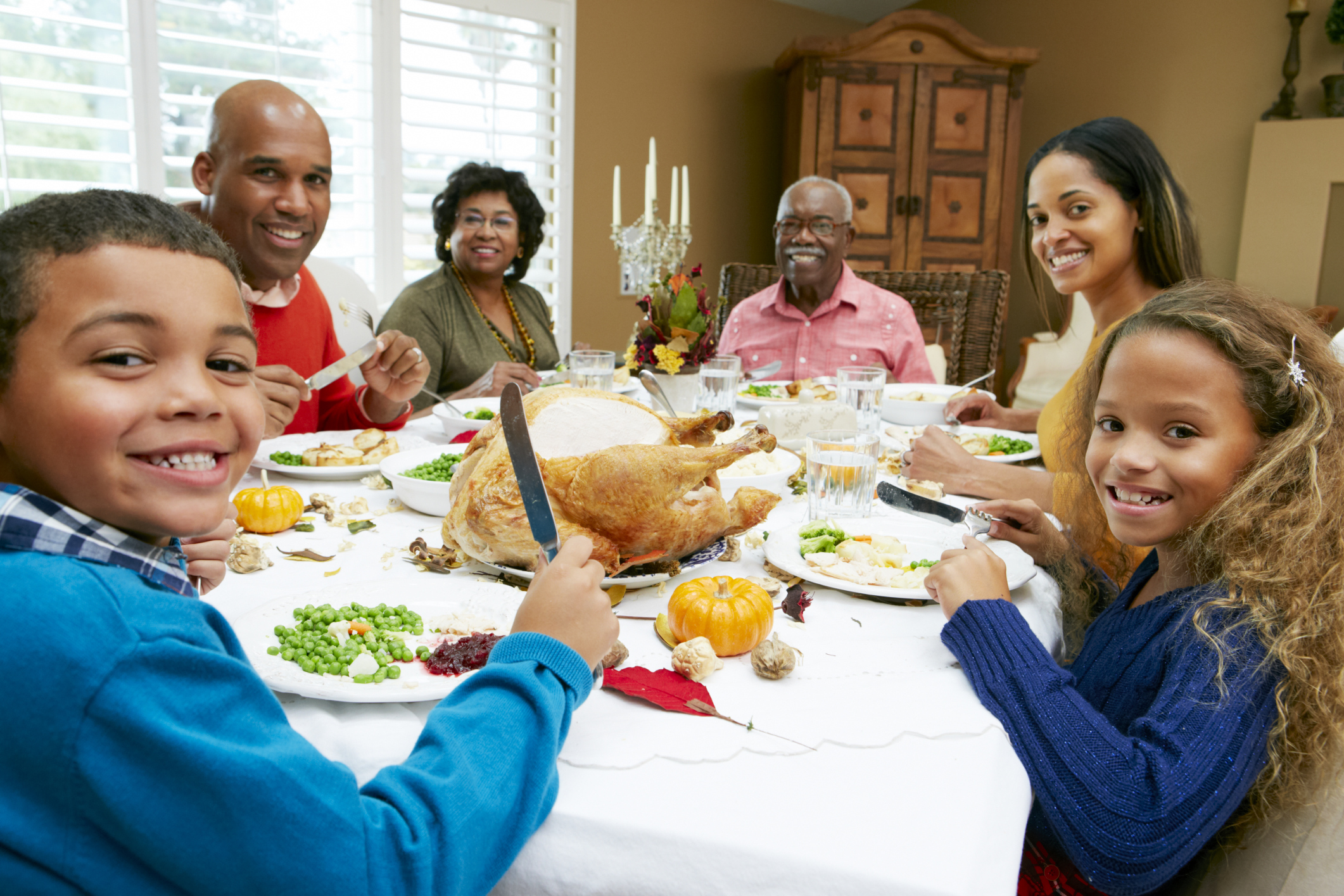 Have a memorable (and safe) Thanksgiving everyone!
Written by Chris Martin
Visit Chris on Google+