You know the story of the magic carpet? The Arabian legend of a beautiful rug that carried people through the air to their destination?
Maybe someday technology will find a way to replicate this mythical marvel. But for now, we all have to physically move our carpets and floor mats from one place to another.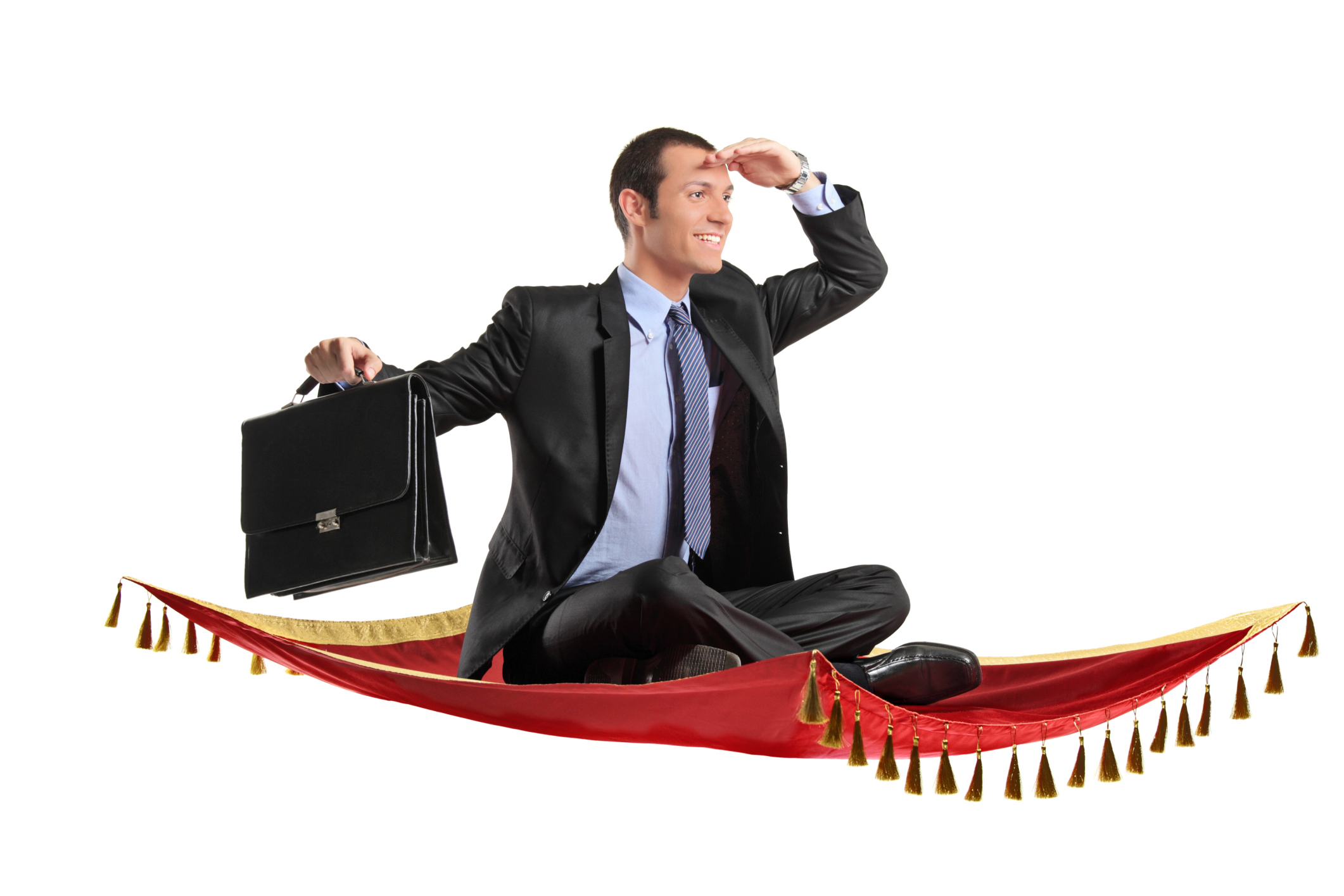 But it sure would be nice, right?
Depending on what type of business you operate, there may be times where it is wise to move one of your existing floor mats to another spot, if only temporarily. Here are some of these scenarios:
Moving an extra scraper or wiper mat next to your front door. On days when it is raining, icing, or snowing heavily, you might be better off having multiple mats in your entry area to scrape all of the moisture off of shoes and keep your floors dry.
Moving an extra interior mat into a conference room or break room for a company party. Whether it's a holiday gathering or the celebration of someone's birthday or retirement, if you are serving refreshments it might be smart to bring another mat in case of an unexpected spill.
Moving an extra anti-fatigue mat to a checkout stand during a busy period. If you have to open up another checkout area because of increased business, you want your worker to be comfortable while ringing up all of those extra sales.
Moving an extra anti-fatigue mat to an area with increased security. If you are hosting an event that requires additional security personnel, put an anti-fatigue mat in the area that you definitely want to be secure, so that a guard won't mind standing there for long periods of time.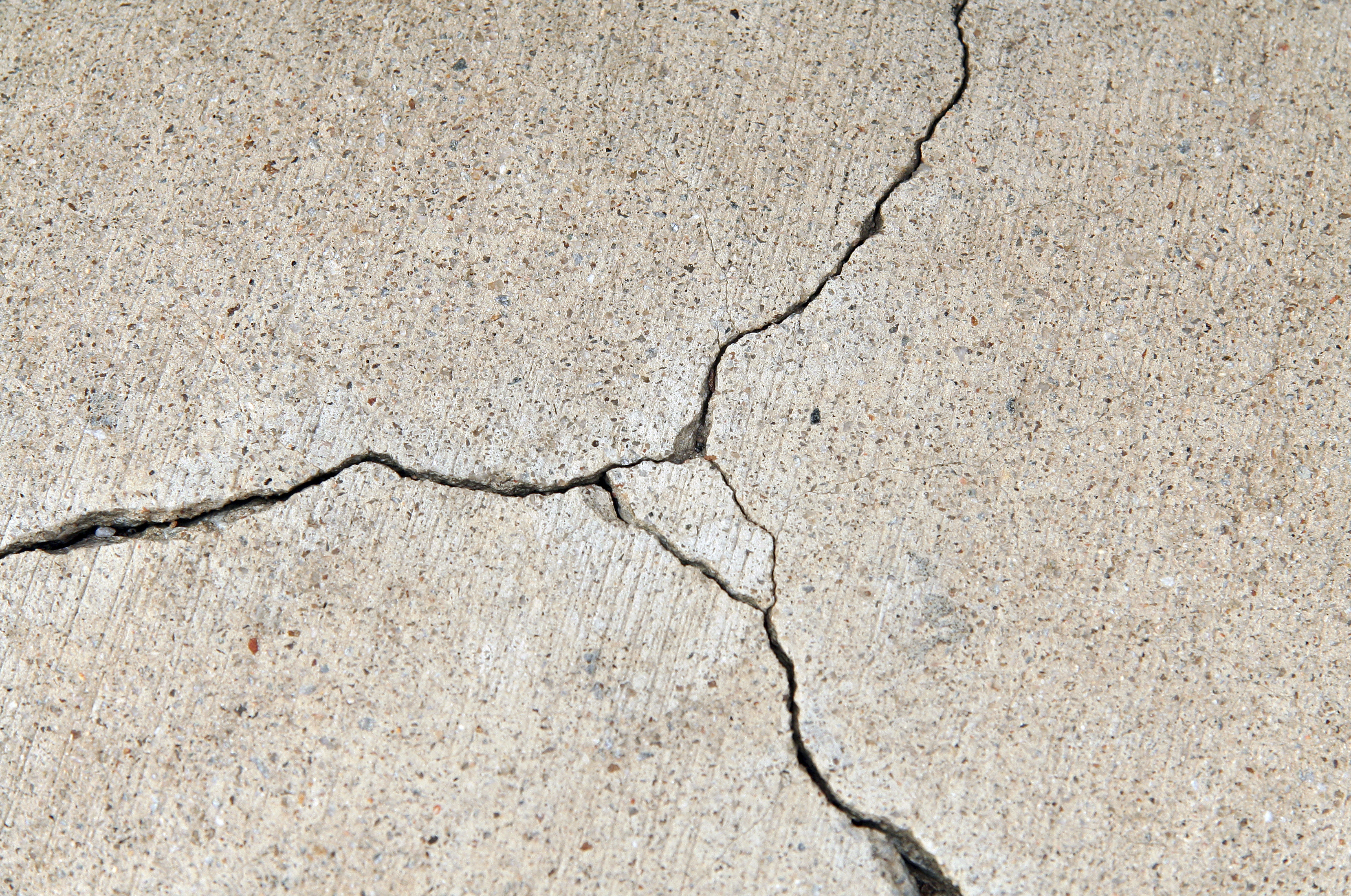 If your mother slips on that crack, she could possibly break her back.
Moving an interior mat over a floor or cement crack. It's not ideal if the spot is in public view. But it will work in a pinch in employee-only areas. And hey – an out-of-place mat is better than a slip-and-fall accident, right?
Moving an interior mat next to an additional drink station in a bar or club. You want to make it as easy as possible for patrons to purchase beverages, so you might want to create an extra beer or drink stand. Minimize the chances of slipping in moisture by putting a mat in this location as well.
Moving an interior mat next to a fundraising table. Perhaps you're partnering with a charity, or you're just letting kids sell cookies for their group. Drag an extra mat near the table because of the additional foot traffic that is likely to be generated in that area.
Moving your logo mat to your off-site booth. If your business rents a booth at an expo, craft fair, or community event, a logo mat is an easy way to create signage for your business. And you don't have to make a special sign or banner for your booth!
Ultimate Mats has a wide variety of floor mats for all types of business functions, and many of them can be placed outdoors or indoors depending on your needs. Sadly, none of the high-quality, durable floor mats from Ultimate Mats move from place to place by themselves. But someday, who knows? Our ancestors probably never envisioned flying machines, handheld phones, or non-alcoholic beer, either.
He'd definitely be freaked out after taking just one look at your computer.
Written by Chris Martin
Visit Chris on Google+