Falls are the most common type of accidents seen in the United States, even more so than motor vehicle crashes. About a million people are treated in American emergency rooms for injuries sustained from falls each year. Some people may believe that almost all of these accidents result in minor injuries such as bruises, lacerations, or muscle sprains. But in reality, a significant number of falls can cause serious injuries which can persist for weeks or even months.
And no one is immune to the dangers caused by falls. Case in point: Hillary Rodham Clinton.
The "Fall" of a Secretary of State
You may remember that back in December of 2012, the then-Secretary of State injured herself while falling at her home and had to miss a few weeks of work. Reports indicate that Clinton was suffering from a stomach virus, then became dehydrated and fainted. This event was brought back into the news this year when her husband, former president Bill Clinton, told the media that it took his wife much longer to fully recover from that fall than was previously reported.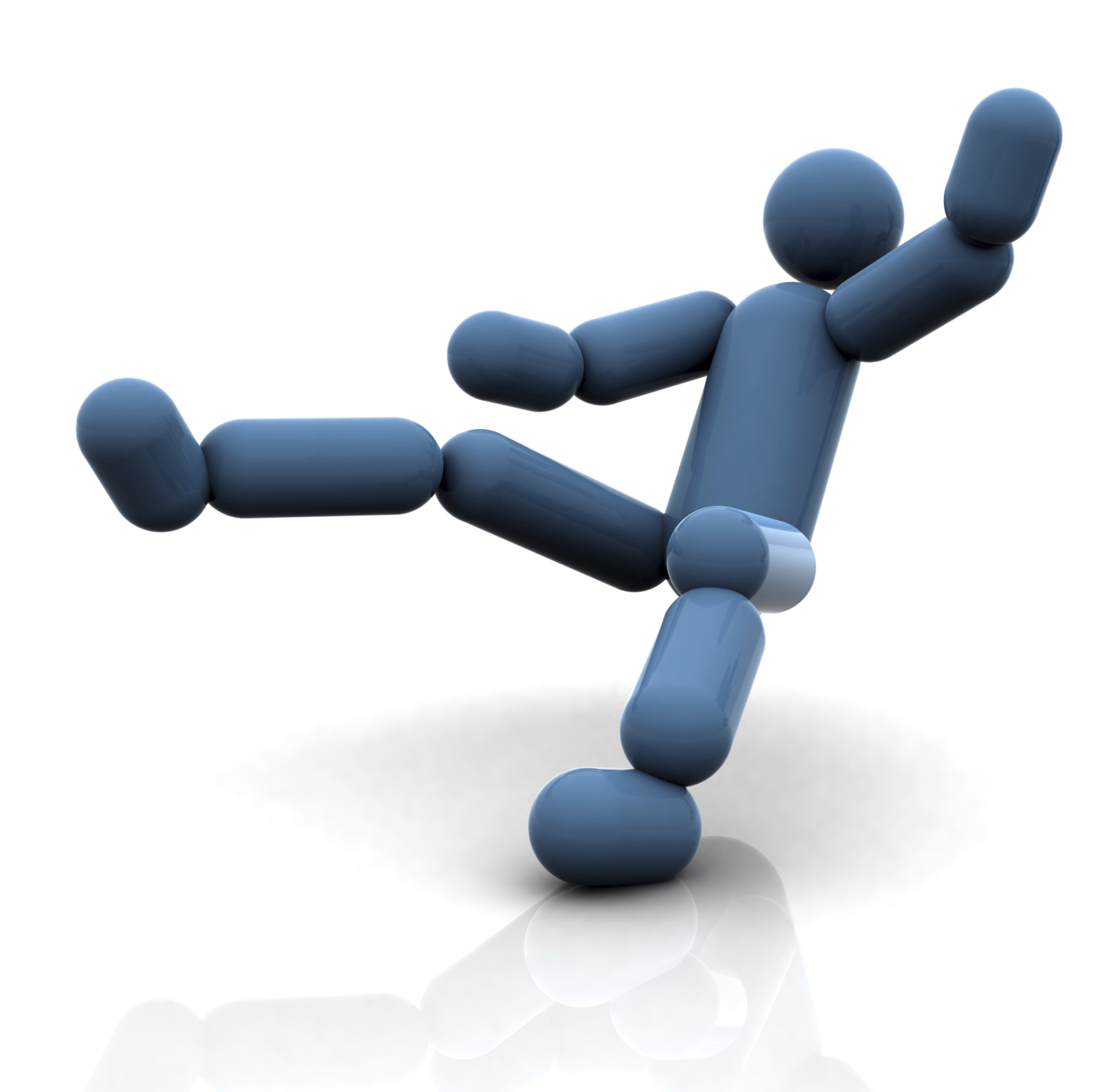 This can put you out of commission for a long time.
Surprising? Atypical? Not necessarily. Let's take a closer look at what happened according to reports released by the State Department and those reported in media outlets.
Timeline: Hillary Clinton's Fall
Sometime early in the week of December 9, 2012, Mrs. Clinton fainted. She received medical treatment and was told that she suffered a concussion as a result of hitting her head during the fall. Her doctors told her to rest at home and refrain from any strenuous activity, including work-related events. Clinton spent the rest of the week at home, and then worked from home the following week. She was also instructed not to travel by plane for the ensuing few weeks.
But that wasn't the end of Clinton's problems. On December 30, a follow-up exam revealed the presence of a blood clot which stemmed from her concussion. She was admitted to a New York hospital and treated with anti-coagulants, remaining at the facility until being released on January 2, 2013.
Mrs. Clinton finally returned to work on January 7, but she wasn't completely symptom-free. She had to wear glasses for a time to cope with double vision that she was still experiencing from the fall a month earlier. Clinton was seen wearing those glasses throughout the rest of her tenure as Secretary of State, which ended on February 1.

These can sometimes help concussion victims deal with double vision.
Clinton and PCS
This year, Mr. Clinton made the comment that it took his wife six months to completely recover from her concussion. Though no specific medical reports were released after she left her post as secretary of state, it's quite possible that Mrs. Clinton suffered from what is known as post-concussion syndrome. Symptoms of PCS include headache, dizziness, sensitivity to noise or light, ringing in the ears, insomnia, irritability, fatigue, problems with memory and concentration, mood swings… and double vision. These symptoms can be treated as they occur, but there is no "cure" for PCS itself.
It's true that Hillary Clinton did not fall because of a wet or dirty floor. That said, slip-and-fall accidents frequently occur under these conditions, which is why it's vital that business owners do everything they can to keep their floors safe. This includes cleaning up spills promptly, performing regular inspections and cleaning of all flooring surfaces, and strategically placing floor mats in high-traffic or moisture-prone areas.
Ultimate Mats Can Protect Your Floors
Ultimate Mats can help you with this latter issue. They have a full line of entry mats, interior mats, and outdoor mats, plus thirsty, durable WaterHog mats and hard-working, footwear-cleaning SuperScrape mats. They also offer anti-fatigue mats and logo mats for your business. So if you want to help safeguard the well-being of your customers (and your employees), check out the superior floor protection offered by Ultimate Mats today!
Written by Chris Martin
Visit Chris on Google+