Not everyone fully appreciates the value of vacuuming and the aptitude it takes to do it well. That's often apparent when you look into the eyes of a kid or an employee when they are asked to vacuum the floor. They probably see it as a thankless, cumbersome, humdrum chore. In fact, they may think of it as a waste of time; after all, they are just pushing a device across a floor repeatedly.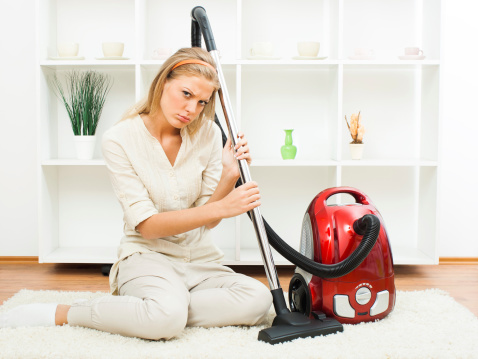 It's not that bad. Really.
But there are those few individuals who not only embrace the importance of this task, but also see skilled vacuuming as an art. They know there's a right way and a wrong way to use a vacuum cleaner; the right way will keep your floors looking their best.
The same thing goes for vacuuming the floor mats in your home or business. Here are some tips on how to get the job done right.
Don't do it before you dust. Subscribing to the "top-down" approach to cleaning means that you dust shelves, furniture, and displays before vacuuming. This allows the particulates to settle on the floor, where they can then be vacuumed up.
Move it. If there is a movable object near your floor mat (like a chair or plant), move it before vacuuming. This will provided some extra space to maneuver the vacuum cleaner.
Do it frequently. You should definitely clean your mat whenever you vacuum the rest of your floors. Ideally, this should be at least once a day in a business and once a week in a residence.
Give it a shake. It's always a good idea to take the floor mat outside and shake off accumulated dirt and dust first. Removing the surface particulates will allow your vacuuming efforts to focus on the ground-in dirt.
Change direction. Good cleaners know that you shouldn't always vacuum in the same direction. Alter the angles and direction of the unit when you push it across the mats.
Don't overdo it. Three or four passes over an area is plenty. If the dirt isn't coming up, either use an attachment or reach for a spot remover product.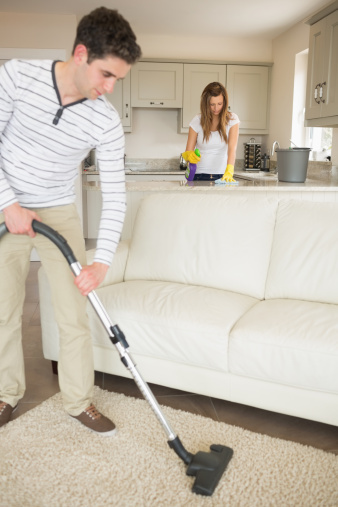 He'll appreciate this knowledge when he's living on his own.
Overlap. The best vacuuming motion is to make overlapping passes front to back. That prevents you from missing areas or simply rolling over them with the wheels of the vacuum cleaner.
Vacuum outward. With mats, it's usually best to start at the center and move outward toward the edges. Pushing the unit along the edges repeatedly can eventually cause fraying or curling in the mat.
Make use of the attachments. The long, thin nozzle is ideal for borders and stairs, while the brush attachment can help with pet hair or lint that has been flattened by foot traffic.
Reach for a rotating brush. If you have an attachment and/or a machine which allows you to clean with a rotating brush, feel free to use it on the floor mat. It will loosen deep dirt and hair so it can be picked up with the vacuum cleaner.
Check your hoses and belts. If your vacuum cleaner isn't working properly, don't throw it out too hastily. Unblocking the hoses or tightening the belts can have a dramatic effect on the unit's performance.
Don't wait until the bag is full to empty it. Otherwise, you're just moving dust and dirt around. Empty the vacuum bag when it is between half and three-quarters full.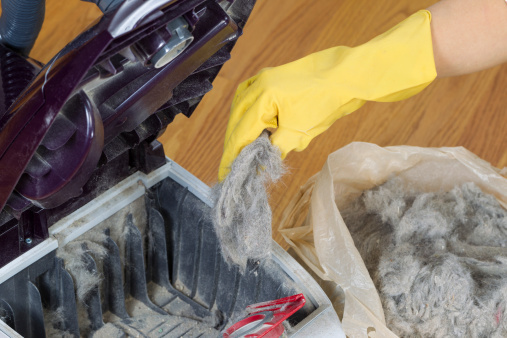 Ah – the lovely sight of a vacuum cleaner doing its job!
It's probably true that vacuuming will never get the respect it truly deserves. But one thing's for certain; proper care of your floor mats, which includes frequent vacuuming, can make them last longer while keeping their like-new appearance. So when you do break out the vacuum cleaner, take the time to clean your mats properly and thoroughly.
Written by Chris Martin
Visit Chris on Google+