Your business could be a dangerous place for senior citizens.
In a sense, this really can't be avoided. After all, your business is probably an unfamiliar place for most elderly folks and they may not know where potential hazards are. And since the chances of seniors being in deteriorating health are greater than for other people, they are more prone to certain accidents – like slipping and falling.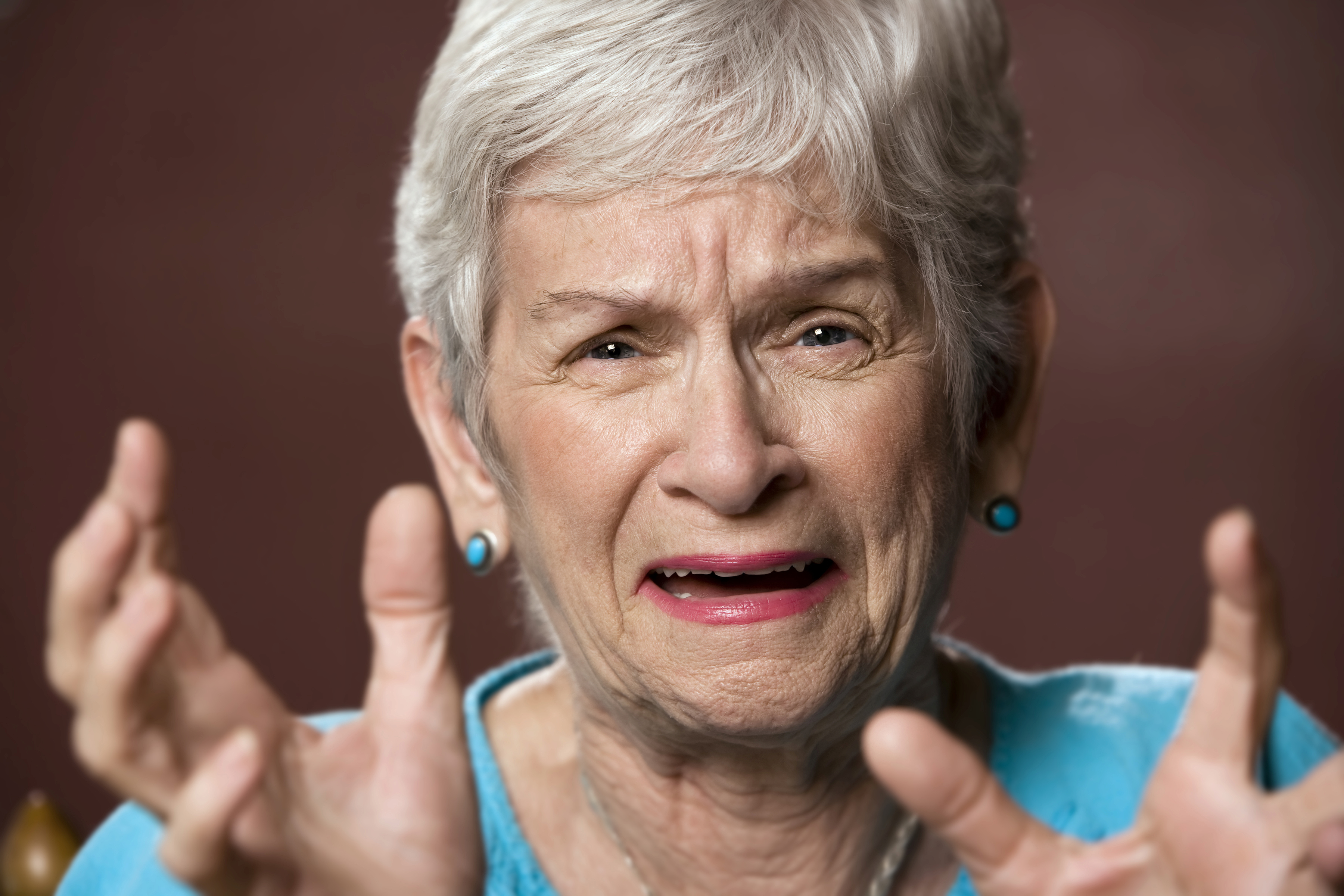 You'd feel terrible if she slipped and fell while patronizing your business.
In fact, people over the age of 65 are four times as likely to die in a fall than Americans in any other age group. In 2010, some 2.3 million seniors had to go to the emergency room after a fall, and almost 30% of them had to be hospitalized. While many of these falls occurred in their homes, it's important that you as a business owner do everything in your power to prevent your elderly customers or visitors from being injured in a slip-and-fall accident in your establishment.
Here are some suggestions on how to keep our older friends safe in your business:
Make sure all areas of your store or office are well-lit, especially staircases and stairwells.
Repair cracks in tile, concrete, or other flooring as soon as possible. Prior to repair, cover these uneven spots with carpet, duct tape, or a traffic cone.
Repair all seams or tears in carpet at once, and cover them with tape or a traffic cone prior to repair.
Ensure that all stairs, including "step-down" areas, have handrails that are in good working order.
Put safety treads on stairs and steps to minimize the odds of slipping.
Make sure all floor mats and rugs are slip-resistant.
Consider installing handrails near toilets in public restrooms.
Always keep restrooms cordoned off or locked while floors are drying after being cleaned.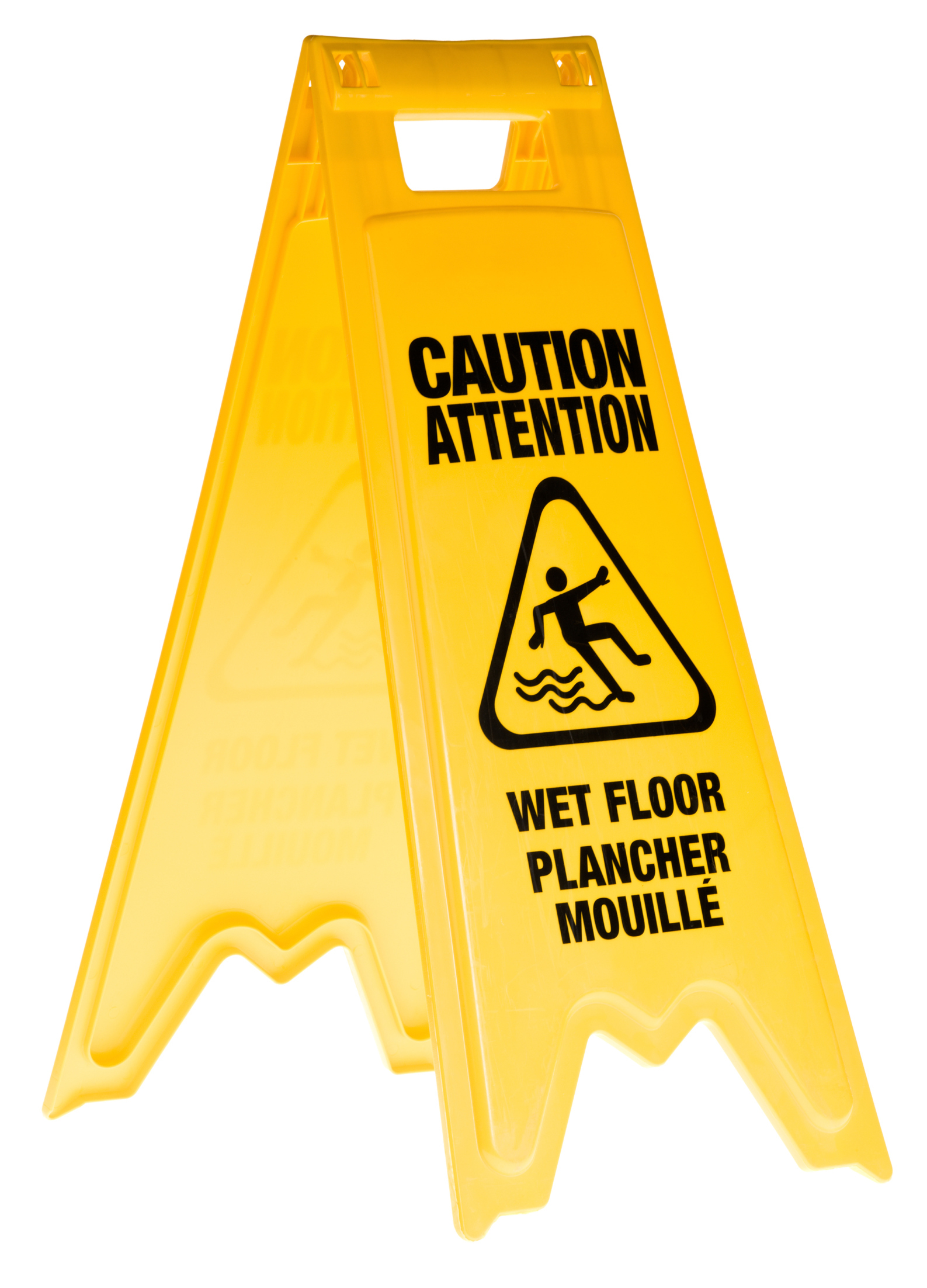 This sign shouldn't be gathering dust in a storage closet.
Remove all unnecessary clutter from aisles, such as boxes, carts, or unused displays.
Arrange your business so that your aisles are wide enough to permit walkers and/or motorized carts to pass through them.
Consider offering motorized carts to be borrowed or rented by elderly customers.
If a spill occurs, clean it up immediately.
Before a spill is cleaned up (or while a floor is drying after being cleaned), block off the wet or soiled area. If this is not possible, place a clearly-visible Wet Floor sign or marker in front of the hazardous spot.
On snowy or icy days, make sure the sidewalk, driveway, and/or parking lot of your establishment is well-shoveled and de-iced with rock salt or a similar substance.
On inclement weather days, place additional floor mats near entryways to guard against excessive moisture being tracked onto your floors from footwear.
Always prevent elderly individuals (who may be confused) from walking into restricted or employee-only areas.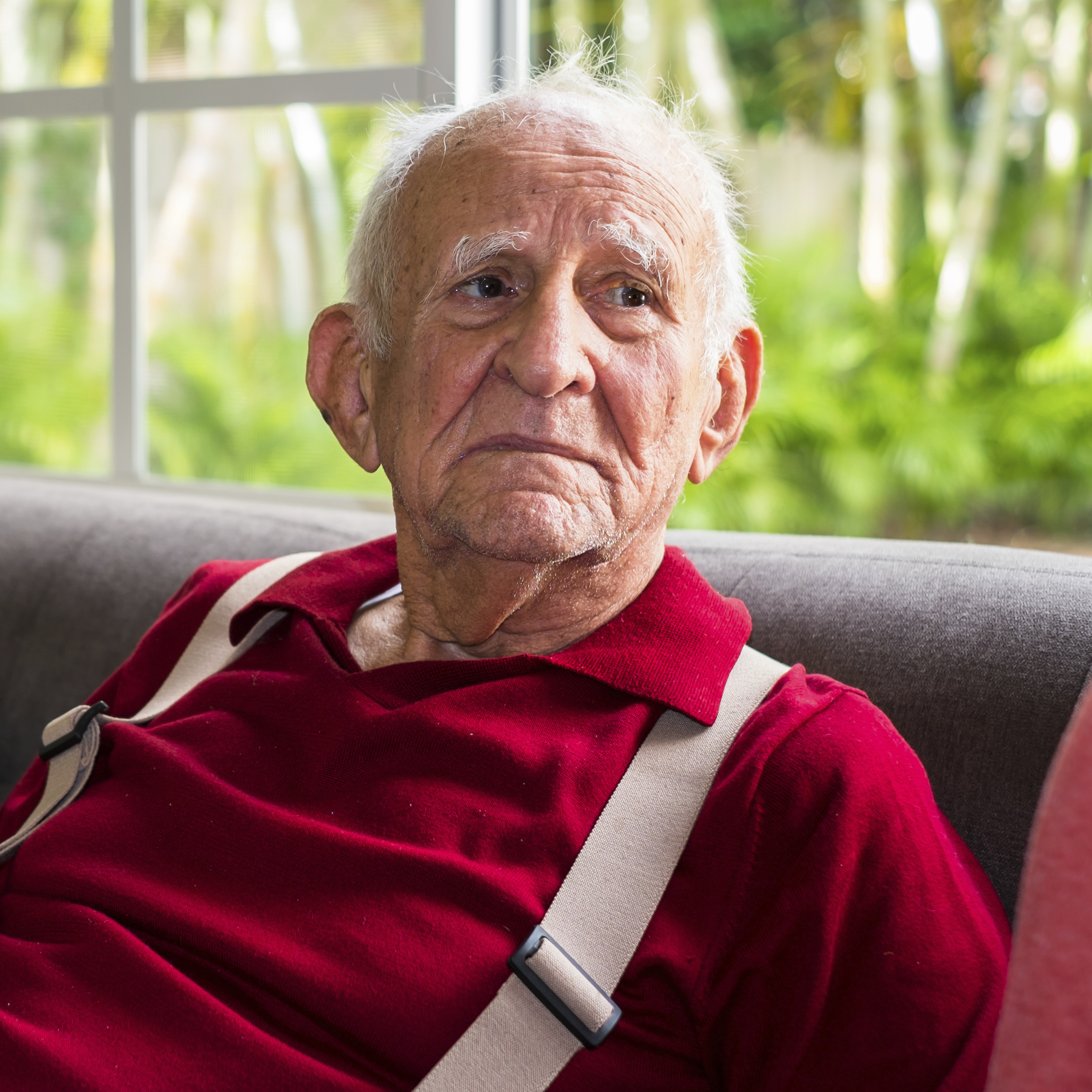 Everybody needs a little extra help as they get older.
Ultimate Mats can aid you in your efforts to make your business safe and accommodating for elderly individuals. All of the floor mats offered by Ultimate Mats are certified as being slip-resistant by the National Floor Safety Institute. And these products are designed to trap dirt and moisture while resisting cracking and curling for many years. For more information on Ultimate Mats' full line of floor protection products, visit the website today.
Written by Chris Martin
Visit Chris on Google+