Quick! What's the one breakthrough invention that you would buy in a heartbeat? A flying car? A jet pack? A pill that makes you lose weight healthily without exercising?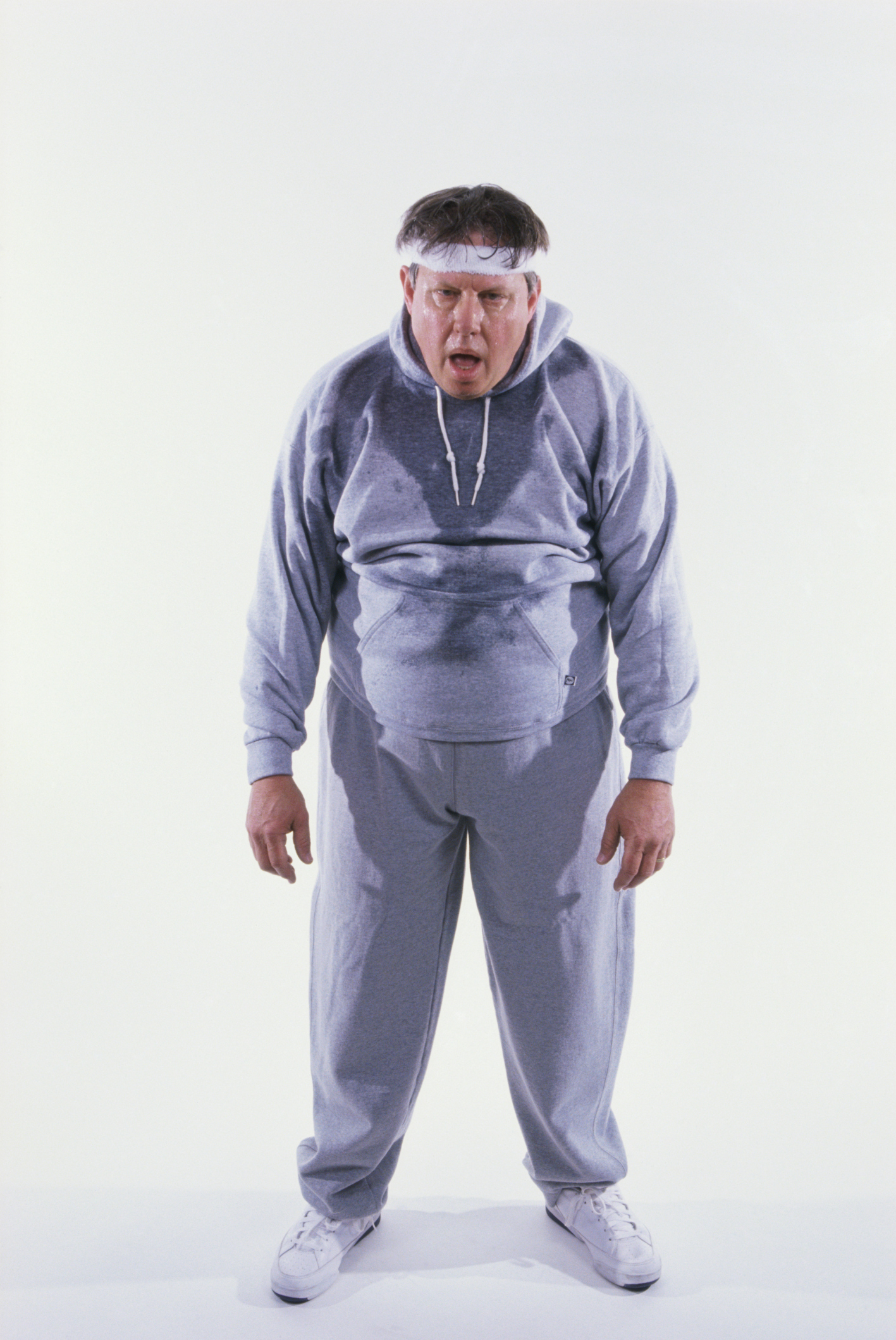 He would probably love that pill. Or a jet pack to get him where he's going without sweating so much.
If you're a parent of active children, your answer may be something completely different. Like a spray that automatically prevents dirt from getting into and gathering inside your home.
Some people seem to fight a perpetual battle against interior dirt. Once they clean up their homes, they seemingly turn around and notice new dirt has invaded their space. And if your household contains children and/or pets who love to play outdoors, maintaining a clean home can be even more challenging.
Here are some strategies for keeping dirt out of your home:
Limit usable entrances. If your home has multiple doors leading outside, there's no rule that says you have to use them all. Keeping some locked will reduce the number of dirty areas.
Close inside doors. Dirt has a way of traveling between rooms, but this can't happen if doors are kept closed. This is especially important in areas where cooking, crafts, or projects are underway.
Don't ignore blinds and window coverings. Periodically, it helps to clean Venetian blinds, net curtains, or other surfaces where dirt can accumulate (and attract more dirt.)
Keep a pet rag handy. If you have a dog or other indoor/outdoor pet, place a rag or cloth near the entrance. This will help remind you (and your kids) to wipe off dirty paws and claws to avoid tracked-in dirt.
Remember to brush. At least once a week, take your pet away from your home's entrance and brush it thoroughly. This will remove the fur that would otherwise be shed onto your floors and furnishings.
Grab wet cloths for pet hair. The secret to getting pet hair out of furnishings? A damp cloth. Wiping these surfaces will clump the fur and make it easier to pick up and discard.

He is a cute little dirt and mud carrier, isn't he?

Design smarter. On those rare occasions when you are remodeling a room, be sure to factor in ways to "dirt-proof" it as much as possible. Examples include vacuum-only laminate flooring instead of wood, or solid surface countertops instead of tiles with dirt-trapping grooves.
Break out the Scotchguard. Following product instructions, spray some Scotchguard on fabrics, curtains, drapes, and other material where dirt can possibly accumulate.
Go shoeless. A more proactive way to prevent a dirty home is to institute a rule where people in your household must remove their shoes before entering your home (or certain areas or rooms). No shoes means less dirt tracked in.
Use plenty of entry mats. Place a floor mat inside and outside each frequently-used entry point of your home.
Size your mats properly. Ideally, your entry mats inside each door should be long enough that both feet make contact with the mat when a person strides across it. Otherwise, it's only grabbing half the dirt that's on a person's footwear.
Get the proper mats. Choose floor mats with a rubber backing and a surface the coordinates with your decor (darker is better in order to hide dirt). Consider placing floor mats in other areas like kitchens and bathrooms.
Clean mats when necessary. Regular cleaning can usually consist of shaking each entry mat vigorously while standing outside. If they're really dirty, hose them off, scrub them with warm water and liquid soap, rinse them clean, and let them air dry completely.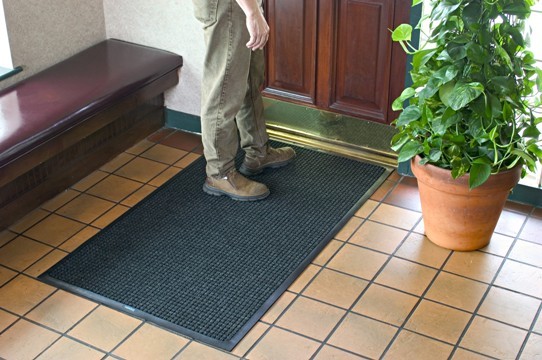 "Darling! How do you keep your home so squeaky clean?"
Ultimate Mats can aid you in your quest to attain a dirt-free home. For exterior and interior mats in plenty of shapes, sizes and colors, contact Ultimate Mats today – and help keep dirt outdoors where it belongs!
Image credit #3: Ultimate Mats
Written by Chris Martin

Visit Chris on Google+