It's been a sad year for the "funny world."
This summer, two giants in the comedy business passed away unexpectedly. Robin Williams and Joan Rivers helped redefine the genre in their own special ways. But 2014 also saw the loss of other comedians and comedic actors such as Mickey Rooney, David Brenner, Rik Mayall, and Sid Caesar.
In honor of these people who brought us laughter while they walked the earth, Ultimate Mats presents a collection of "floor mat" jokes. (You didn't think anything like these existed, did you?" Enjoy!
1. My wife told me her mother is coming to stay for the weekend. I've spent the last hour trying to get the letters out of the welcome mat.
"Aw, geez!"
2. Last Christmas, I walked up to my neighbor's front door and poured some salt and pepper on his door mat to spell the word HELLO.
He opened the door, saw what I had done, and shouted, "What the heck are you doing?!"
"Season's greetings." I replied.
3. A man used to practice meditation in his basement on an old, worn-out floor mat. He steadfastly refused to buy a new yoga mat, which bothered his wife to no end.
One day, the man went downstairs for his daily meditation, but he found the mat missing from its usual place.
"Where is my mat?" he asked his wife.
She smiled. "It has achieved nirvana."
4. I went downstairs this morning and there was a letter on the mat saying "To The Occupier." So I forwarded it to Russia.
5. My cousin is so redneck, his door mat to his trailer home doubles as a mud flap for his pickup truck.
6. "If you're going to work here, young man," said the store owner, "the second-most important thing you must learn is that we value cleanliness very highly here. So did you wipe your feet on the mat as you came in?"
"Oh, yes, sir." responded the young man.
"Sorry, but I can't give you a job," the store owner said.
"Why not?" asked the young man.
"Because," the store owner replied, "the most important thing we value is truthfulness. There is no mat."
"Oh! That is hilarious!"
7. I'm starting to think that exercising may not be for me. Yesterday, I lay down on my floor mat to do some sit-ups – and woke up 2 hours later.
8. VIDEO GAME JOKE: "Guitar Hero" is a "Dance Dance Revolution" mat for out-of-shape people.
9. My wife accused me of treating her like a door mat. So I walked out on her.
10. Q: Why did the moth nibble a hole in the floor mat?
A: It wanted to see the floor show.
11. A man walks into his physician's office and asks, "Doctor, how can I cure myself of sleepwalking around the neighborhood?"
Without looking up, the doctor replied, "Sprinkle thumbtacks on your welcome mat."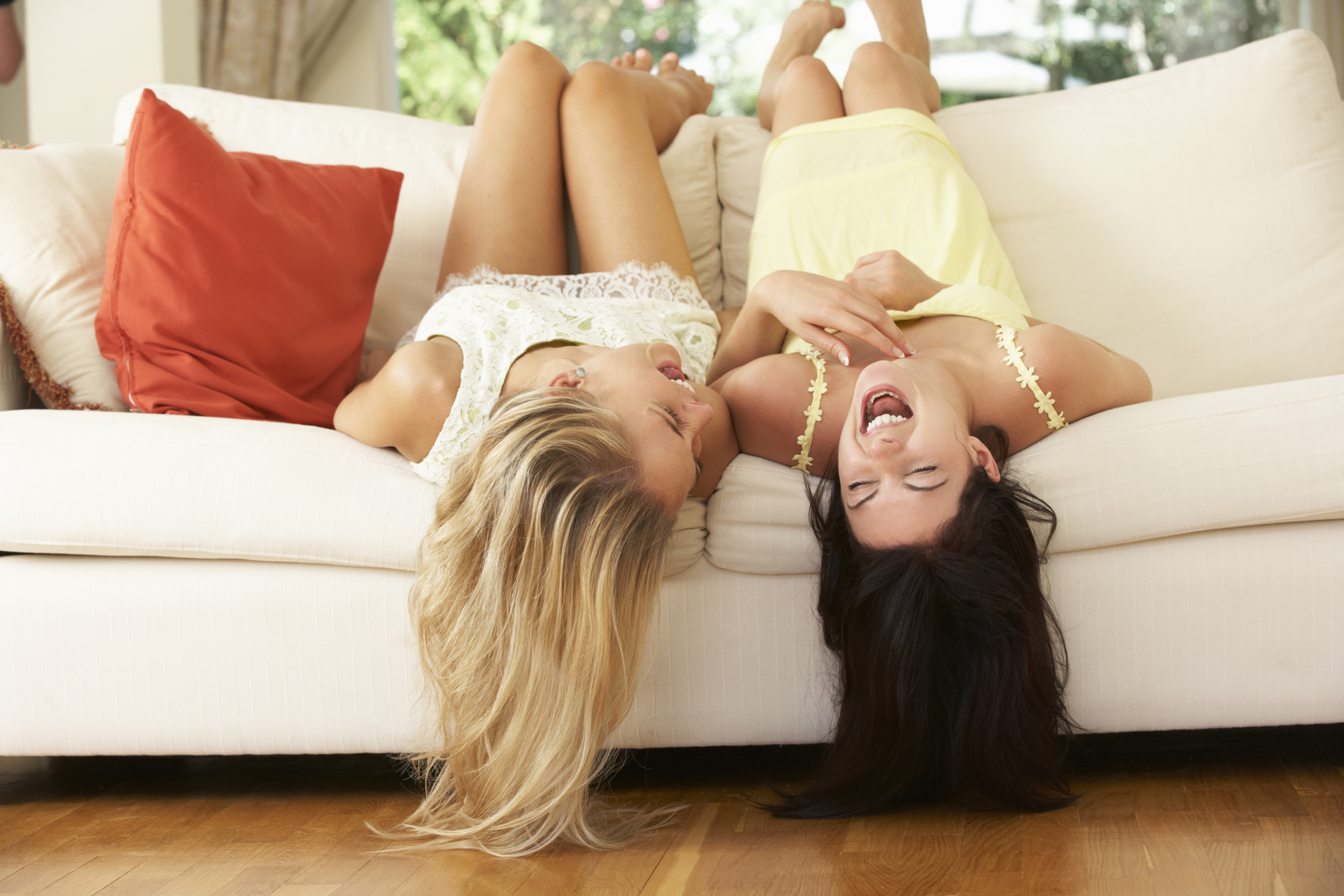 "Thumbtacks! HAHAHAHAHA (giggle) (giggle) (SNORT!)"
If you happen to know a funny (but tasteful) joke or riddle that involves floor mats, feel free to go the Ultimate Mats Facebook page and post it. Granted, these jokes may not be as good as those delivered by our late comedian friends; but hopefully, they made you chuckle a little bit.
Written by Chris Martin
Visit Chris on Google+