For almost a century, films (and later TV shows) have drawn countless laughs through slapstick comedy, much of which involved people falling down. But in reality, a slip-and-fall accident can be quite serious, painful, and even debilitating. In fact, hundreds of thousands of emergency room visits are made each year by people who have injured themselves in falls.
How can America lower the number of slip-and-fall injuries? What's the best way to prevent people from slipping and falling in the first place? And how do people know which products are best at accomplishing these goals?
One group of people is working on finding answers to these questions and others: the "slip, trip, and fall experts" of the National Floor Safety Institute.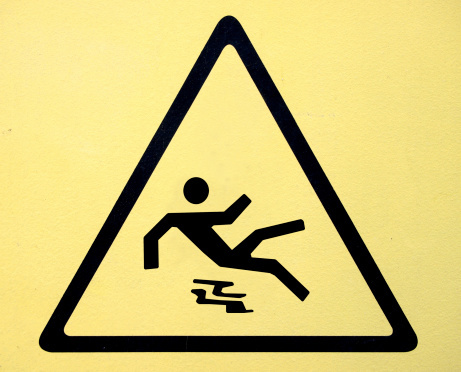 It's not the NFSI logo, but maybe it should be.
What is the NFSI?
The NFSI is a not-for-profit 501 (c)(3) organization that was founded back in 1997. Its mission is to do whatever it can to prevent, slips, trips, and falls. That's why the NFSI is at the forefront of research, education, and the development of standards to eliminate the accidents caused by falls in America. The body is overseen by a 16-member Board of Directors and is assisted by a 14-member advisory board. The efforts of the NFSI are supported by numerous corporate sponsors including State Farm, 3M, and Cintas.
The National Floor Safety Institute maintains a Web site, nfsi.org, as a means of corresponding with the community. It promotes educational courses to help businesses minimize their risk of slip-and-fall accidents, and even partners with "certified walkway auditors" who can conduct on-site inspection of buildings and stores to help with this endeavor. The group also helps facilitate research into the issues surrounding slips and falls by partnering with the University of Texas-Arlington, the University of Wisconsin-Milwaukee, Georgia Tech University, and Murray State University to conduct studies, review data, and formulate solutions to these types of problems.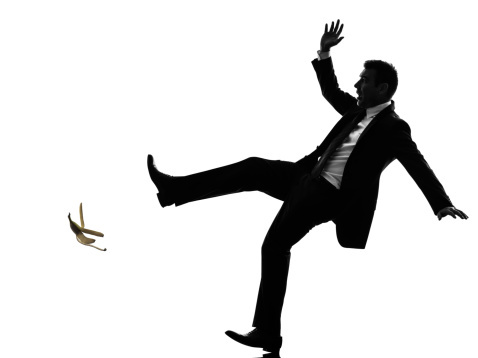 Nope. Not funny.
FallsArentFunny.org
In addition to its main website, the NFSI also maintains another online portal called FallsArentFunny.org. This is a more consumer-friendly site which showcases educational videos about the many facets of slips and falls. There are also news stories about slipping and falling, as well as what the site calls a "Wall of Shame" which features photos of potentially-dangerous conditions which are prime areas for slip-and-fall accidents.
NFSI Product Certification
Another function of the NFSI is certifying products which the organization feels excel in preventing accidents resulting from slips and falls. These products include floor cleaners and scrubbers, flooring materials, floor treatments, and non-skid tape. And of course, the NFSI also outlines the floor mats which it deems provide superior protection against slip and fall accidents.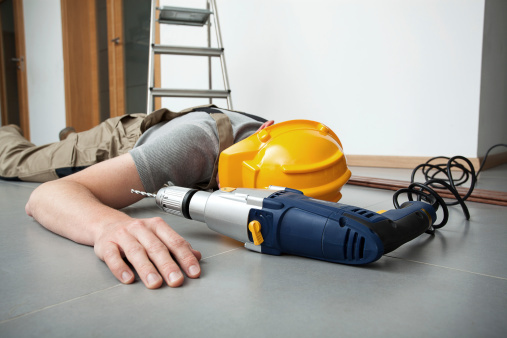 This is the last thing you want to see happen at your business.
The vast majority of Ultimate Mats' floor mats appear on this list as being certified by the National Floor Safety Institute. So when you purchase products from Ultimate Mats, you can rest assured that they meet or exceed the rigorous standards created by the NFSI for keeping people as safe from slips, trips, and falls as possible.
If you would like more information about Ultimate Mats' slip-resistant floor protection, visit their Web site today. And help do your part to address the nation's top cause for injury-related emergency room visits.
Written by Chris Martin
Visit Chris on Google+