Behold the shadowy and lethal ninja!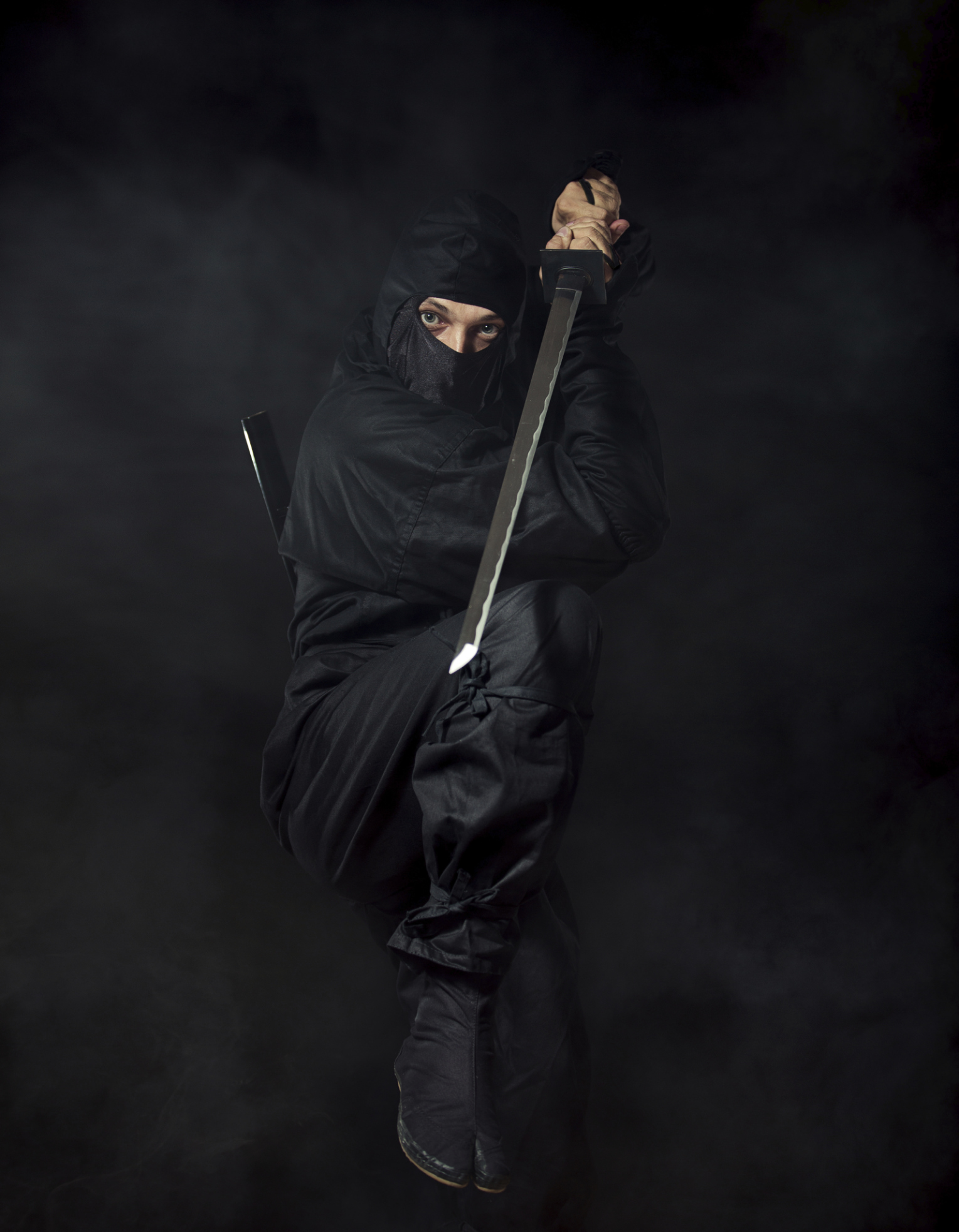 Hard to see him, huh? That's a ninja for you.
Legend has it that this masked mercenary was not only a fierce warrior, but also possessed astonishing stealth. Ninjas were believed to have the ability to hide in shadows, sneak through doors undetected, and scale tall walls quietly and easily.
So it stands to reason why the makers of an innovative standing desk would want to brand their product after this archetype. After all, since this standing desk can hang over a door or on a wall while in use, then pack up easily and be stored out of sight, it's perfectly fitting that it be named the Ninja Standing Desk.
What's the Ninja Standing Desk All About?
This product came about partly as the result of a successful Kickstarter campaign in 2012 that raised some $30,000 for the company. The concept is simple: instead of a large, four-legged standing desk which may be found in some office settings, the Ninja Standing Desk is small enough to be utilized in a very small space, like a hotel room or studio apartment. Furthermore, the Ninja Standing Desk can be removed, collapsed, and stored when not in use or for easy transport.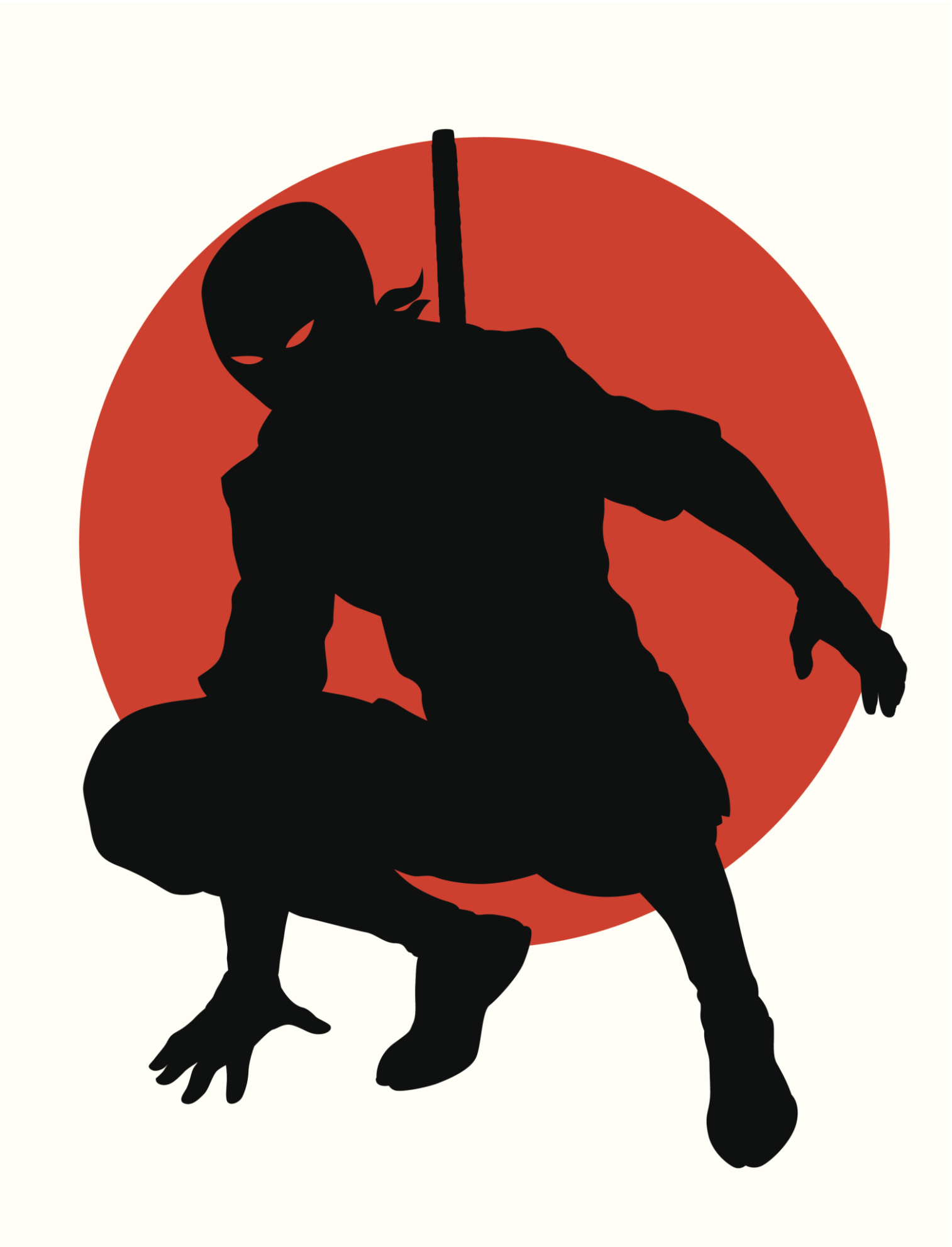 Strong, unobtrusive, and goes anywhere. Also good traits for any ninja to have.
The Ninja's Numbers
The Ninja Standing Desk only takes up 26 inches of width and 11 inches of depth from a vertical surface; and the height can be adjusted to fit people of any size. The product can either hang over a door or be affixed to drywall with monkey hooks; and sturdy cloth straps attach to all four corners of two cloth-and-board foldable shelves which are each supported by a T9 military-grade anodized aluminum arm. These components allow the Ninja Standing Desk to hold up to 30 pounds per shelf – or a total of 80 pounds.
Standing Desks Lead to Better Health

The advantages of a standing desk have been well documented. Spending more time in a standing position reduces the drawbacks associated with a sedentary lifestyle, which include a heightened risk of obesity, diabetes, heart disease, and even cancer. Employees who work at a standing desk also report feeling more alert and getting more work done. (Of course, using an anti-fatigue mat in conjunction with a standing desk can help eliminate the aches, soreness, and discomfort in the legs, back, and joints that are often associated with being on your feet for long periods of time.)
Portable and User-Friendly
Perhaps the Ninja Standing Desk's biggest asset is its portability. The entire unit can be collapsed and bundled into a "messenger-style" bag and taken on the road (the entire packed product only weighs about five pounds). Plus, it takes much less time to set up than a piece of permanent furniture, even one from self-assembly retailers like IKEA. And although there is a slight "bounce" when typing, the shelves do not sway or move hardly at all during use. Bottom line: it gives you the benefits of a standing desk in a very small space; and you may even be able to combine it with a treadmill if you wanted a "walking" desk.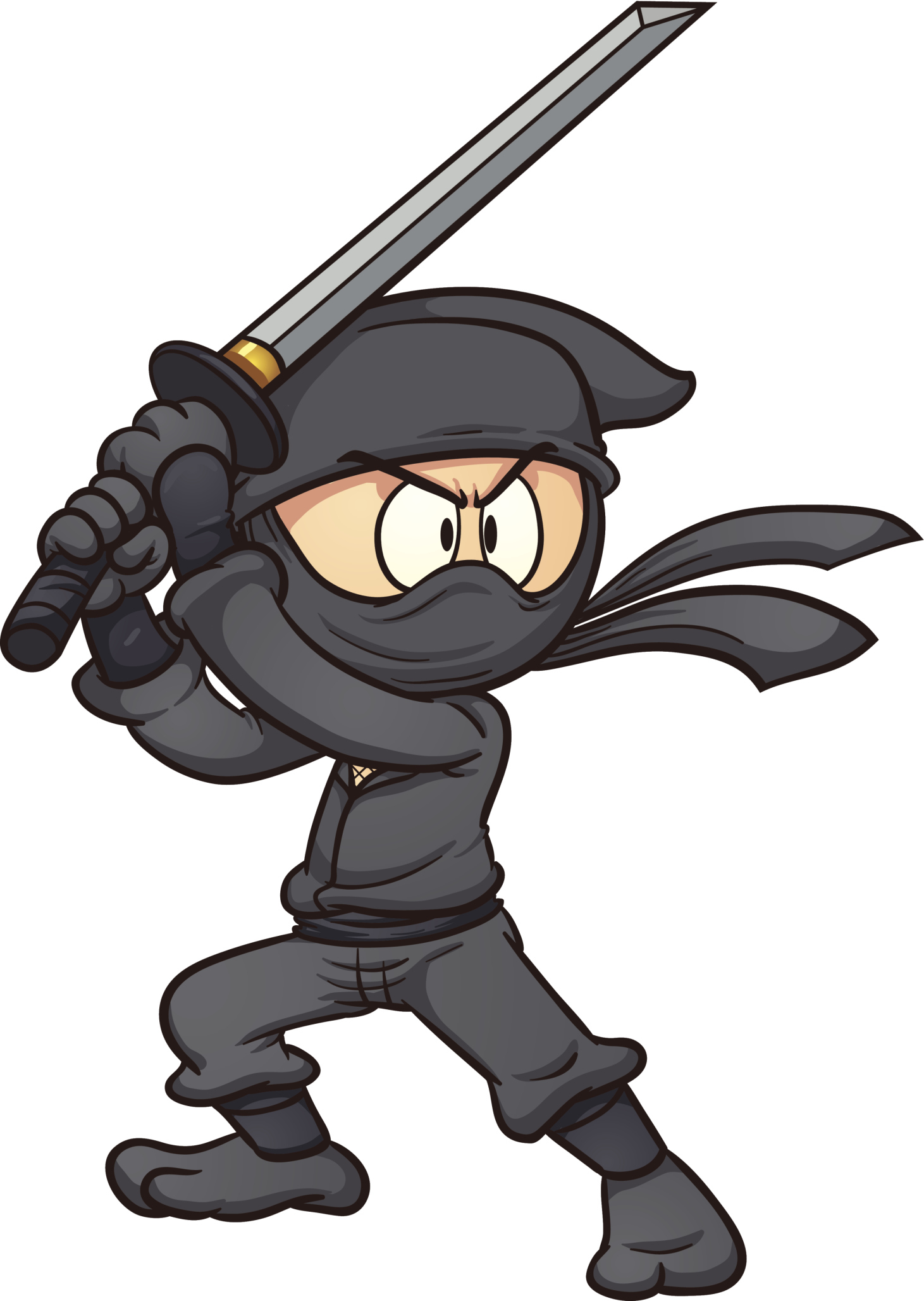 Hey, ninjas can be cute, too!
Ninja Negatives
However, the Ninja Standing Desk does have some issues. The most obvious problem is that any door to which it is attached cannot be opened while the desk is in use; otherwise, everything on the shelves could be displaced (including laptops or other delicate electronics). Also, some users complain that the product isn't as easy to assemble as advertised; and that putting pinholes in drywall may annoy landlords or hotel owners. Not surprisingly, workspace is at a premium with the Ninja Standing Desk, meaning few or no pictures, pen holders, or knickknacks on the shelves. Finally, the $159 price tag may bust the budget of some of its potential customers.
Is the Ninja Standing Desk For You?
Nevertheless, the Ninja Standing Desk represents a revolution in the standing desk industry. For people in small areas who want to work healthier, this product could be the answer to their prayers. The Ninja Standing Desk can be ordered from its website here; and if you want to complement it with a high-quality anti-fatigue mat, check out the wide selection from Ultimate Mats.
Written by Chris Martin 
Visit Chris on Google+