Prestige. It means "the power to impress or influence," or "a reputation based on high achievement." Which is why it's an appropriate word for Ultimate Mats' newest member of the logo mat family.
In Hollywood and other moviemaking circles, the word "prestige" has been used in many ways, and not just as a descriptor of people or companies. Here are some of the most notable:
If this is what you're seeing, you know that you've got some prestige.
The Prestige, a 2006 film about two magicians (played by Hugh Jackman and Christian Bale) who become bitter rivals when one blames the other for his wife's death. Perhaps it's fitting that Prestige floor mats remain beautiful and spotless for years – almost like magic!
Prestige, a 1932 film about a French Army lieutenant and his wife who are stationed in a remote penal colony in Lao Bao, China. It can get pretty dirty out there in the jungle – so you'd better have a dependable floor mat at your front door.
Pehle Aap (aka Prestige), a 1944 Bollywood Hindi-language comedy. Like many Bollywood films, Pehle Aap features lots of singing and dancing. And Prestige floor mats are designed to handle those areas with the heaviest foot traffic.
La prestige de la mort (aka Death's Glamour), a 2006 French-language remake of a 1917 film directed by the legendary Cecil B. DeMille. If you want a "big name" on your floor mat, the Prestige mat can proudly display it in your business.
Social Prestige, a 1928 comedic film short that featured a mermaid. Because mermaids don't wear shoes, perhaps they don't track water indoors. But for regular bipeds, you should have a Prestige floor mat to keep your floors dry.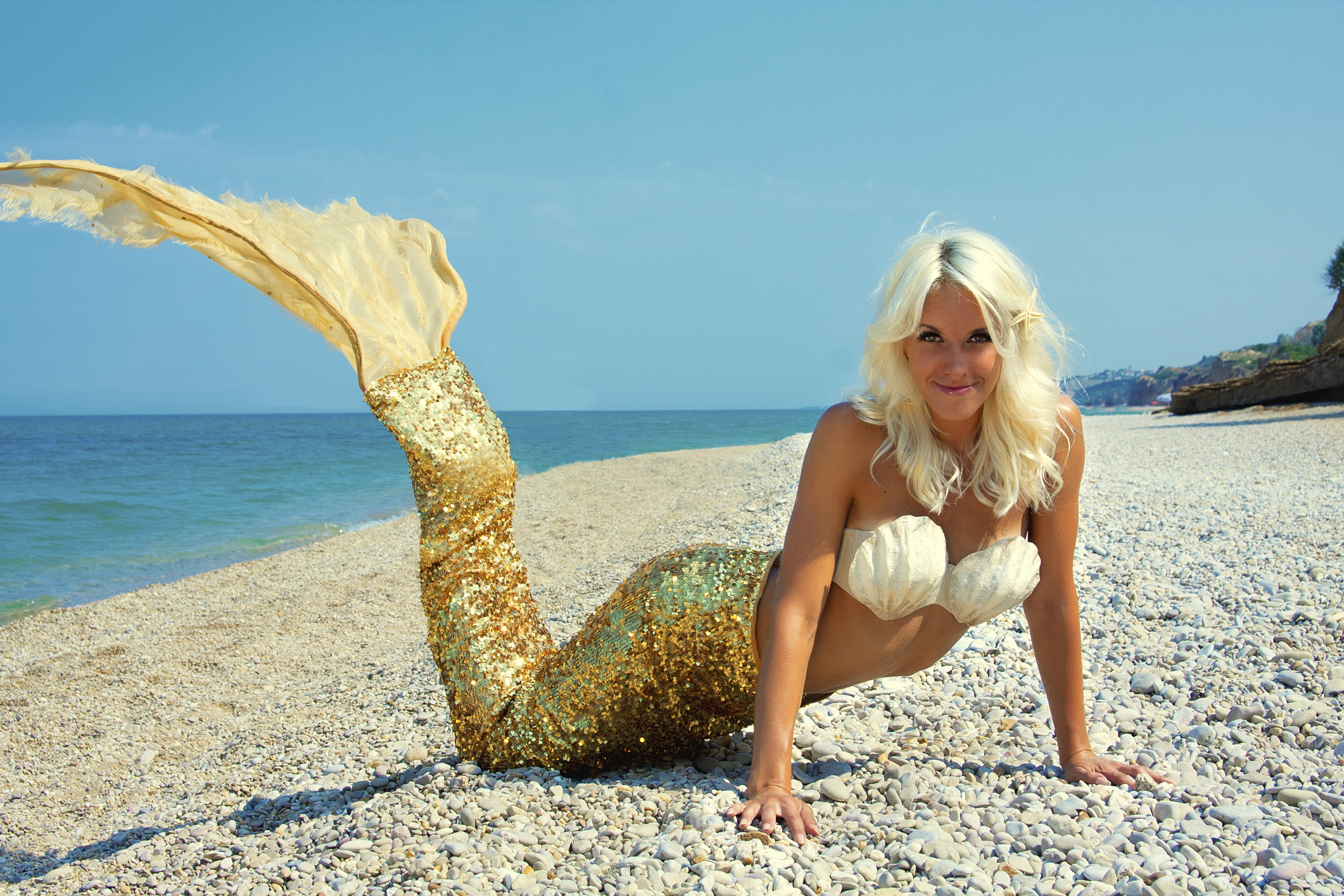 Well, this mermaid may track some sand inside. (But you may not mind that too much.)
Prestige, a single-named actor. Yes, that's his full name. His only IMDB listing is a part in a film called London Scally, which is due out in October. Hopefully, Prestige the actor will make as big of a splash in his industry as the Prestige floor mats did in theirs.
Francis Prestige, an actor who played a role in the British-produced video game The Lost Crown: A Ghost-Hunting Adventure. You don't have to be "scared" of the possibility of someone slipping and falling on your floor if you have a Prestige logo mat with its durable rubber backing.
Yvonne Prestige, an actress who played the young mistress of a dog in the 1953 children's film Bunty Wins a Pup. If you have dogs walking around your home or business, a hard-working Prestige floor mat will help keep your pup from tracking in mud, dirt, and water.
Prestige, a film distribution company in the U.S. whose filmography includes Iron & Silk, The Proud and Damned, andThe Young and the Wrestling. If you want both a durable floor mat and a beautiful logo mat, the Prestige is perfect for you.
Prestige Talent Agency, a Beverly Hills-based agency that represents the likes of Tara Reid (Sharknado, American Pie), Sally Kellerman (M*A*S*H*, Back to School) and Bud Cort (Harold and Maude, Dogma). You may not be able to afford these big names for your TV commercials, but a professional-looking Prestige logo mat is well within your budget.
This Prestige mat is ready for its close up!
If you're looking for a logo mat that's sturdy, vibrant, and affordable, a Prestige floor mat from Ultimate Mats will do the job for you much better than a Hollywood red carpet will! For more information on the Prestige logo mats, visit the Ultimate Mats' website today!
Written by Chris Martin
Visit Chris on Google+