Ummm… they both contain the same number of letters?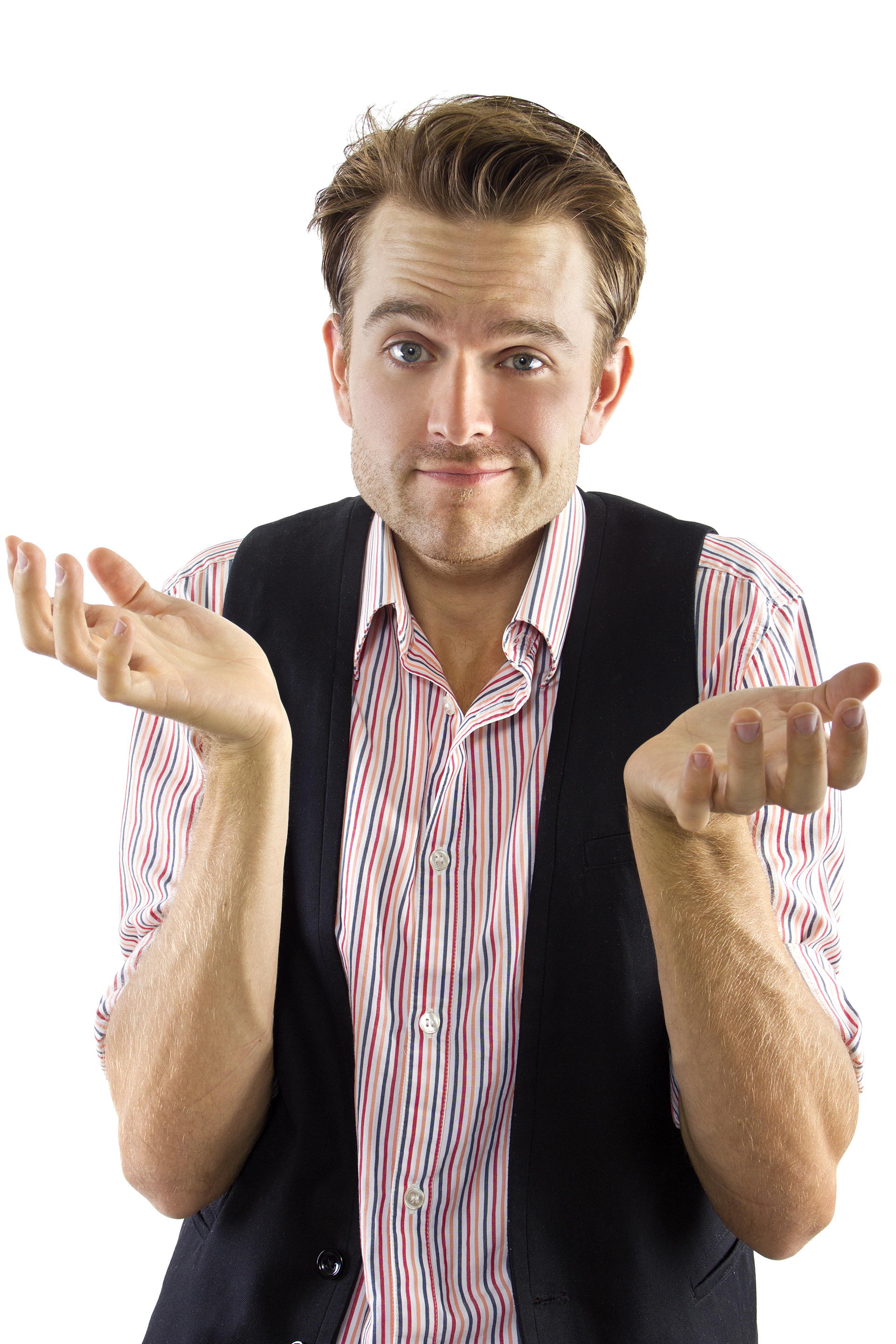 "I got nothin'."
It's difficult to choose two nouns that are much more dissimilar. But as unbelievable as it may seem, their spheres of influence really do intersect.
Drumlines and Their Flooring Choices
First, a few words about drumlines. Now popular in high school and college, these specialized percussion groups do more than just execute complex rhythms in precise synchronization. Modern drumlines also incorporate a substantial performance component into each routine. This may involve unique costumes and props, twirling or tossing drumsticks, or moving around in different directions much like a traditional marching band would.
Because of this latter trait, drumlines prefer to practice and perform on a surface which is well-suited to their mobility – especially if they are practicing for (or hosting) a drumline competition. For this purpose, concrete or grass isn't ideal because the surface may contain uneven areas which might cause drummers to trip while moving around. The same goes for especially slick surfaces like tile, which increases the chances of a performer slipping and losing his or her balance.
So what is the perfect surface for a drumline? Essentially, it's a giant floor mat.
What's A Floor Tarp?
This covering is actually known as a floor tarp. Not only does it minimize the likelihood of slips, trips, and falls, but the tarp is also constructed of sturdy 13-ounce vinyl that's built to stand up to hours and hours of use. Plus, these floor tarps are lightweight and foldable for easier storage, and many of them can be emblazoned with a color scheme, logo, or school name (much like Ultimate Mats' logo mats can).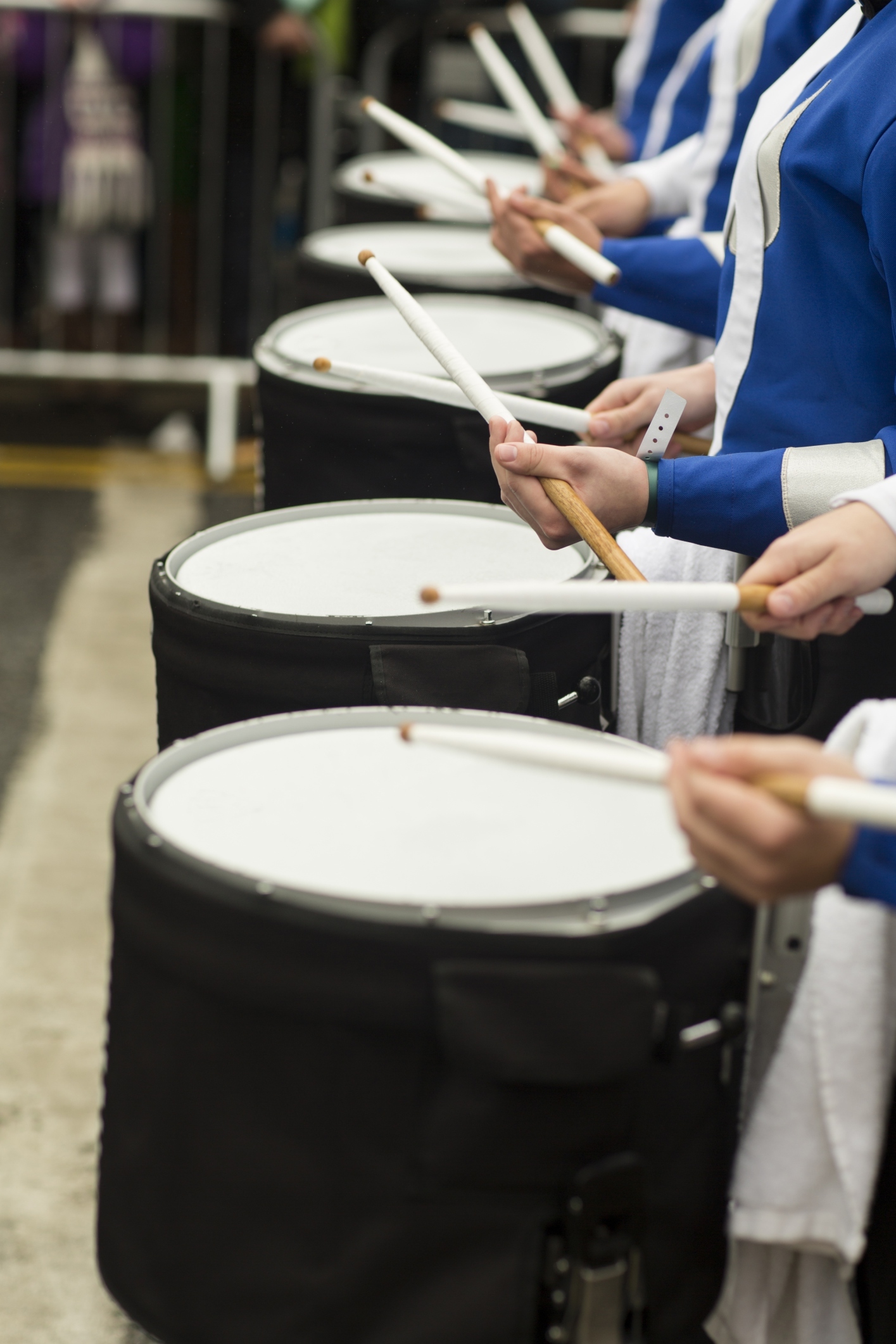 If one of these drummers fell to one side, things could get ugly in a hurry.
These heavy-duty, multi-use floor tarps are so valuable that many schools go to great lengths to acquire one. Obviously, not all groups or institutions can afford to purchase this product – which is why a recent contest garnered so much attention.
Floor Tarps as Contest Prizes
Earlier this year, a supplier of these floor tarps hosted a Facebook contest called "Teams for Tarps." It challenged school organizations to nominate themselves for the competition and then solicit votes on Facebook. The group who collected the most Facebook likes was awarded a free floor tarp that was printed with the image of its choice.
And the winner, which was announced earlier this month was – you guessed it – a drumline. The Franklin High School Drumline from Elk Grove, California garnered over 5,000 votes to claim first prize in the contest. And that's not all – Burlington, Ontario's M.M. Dobson High School Drumline captured the first runner-up spot with just under 5,000 votes; so that program will receive a floor tarp for half of the regular price.
Ultimate Mats Has Your Floors Covered
While Ultimate Mats doesn't sell floor tarps of this type, they do offer floor mats for a wide variety of applications. All of these mats are durable, long-lasting, and eco-friendly – and many of them can be emblazoned with a digitally-printed image, slogan, or logo. If you'd like to learn more about all of the floor mats that are available for your business, organization, or residence, visit the Ultimate Mats website today. And if you are satisfied with your floor mat, feel free to like the company Facebook page – which will help us "drum up" some more business!
Written by Chris Martin 
Visit Chris on Google+